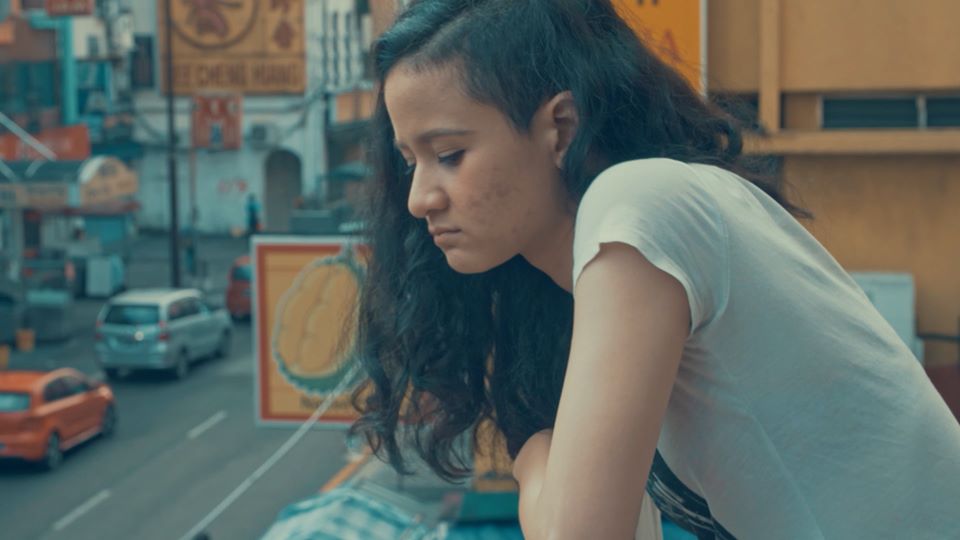 A film screening and Q&A with filmmakers Ling Low and Mahen Bala.
NINE STOREYS (2019) – Documentary
Directed by Mahen Bala
15 mins
THE RUBY (2019) – PREMIERE – Short Film
Directed by Ling Low
28 mins
—
NINE STOREYS
The artist Chia Yu Chian lived and worked in Kuala Lumpur from 1963 up to his passing in 1990. He painted observational portraits of the working class, picturing social drama and quiet moments in between, with a focus on the human figure. This documentary reimagines contemporary Kuala Lumpur through Yu Chian's lens; what would he paint if he was still alive today? Through the voices of long time residents of Selangor Mansion, we discover the social history of the area, how things have changed and remained the same.
Nine Storeys was originally commissioned as a companion documentary to the exhibition Private Lives at ILHAM Gallery, Kuala Lumpur.
THE RUBY
A runaway teenage girl seeks shelter in an old hostel in KL's Chinatown, only to discover that the building has a secret past guarded by a strange old man. Is he a ghost, a figment of her imagination, or just a grumpy janitor?
Starring Sharifah Aleysha, Chew Kin Wah, Phoon Chi Ho and Aznie Azmi, The Ruby is a drama-comedy and coming of age story. This film was made possible by a grant from INXO Arts Fund.
—
The film screenings will be followed by a Q&A with the directors about telling stories about Kuala Lumpur in the midst of change, and the line between fiction and documentation.
—
Ling Low is a writer and filmmaker. A storyteller with an eye for human relationships and unlikely connections, she has directed short films, music videos and commercial videos. As a journalist and the former Editor of Poskod.my, she has reported on urban development in Kuala Lumpur, exploring stories of the city's layers and forgotten histories. Her short fiction has been published in various anthologies.
Mahen Bala is a critically acclaimed documentary photographer, filmmaker, and writer who has worked on researching and documenting Malaysian history for more than a decade. His primary interest is in investigating the human experience, and how memory shapes personal and communal constructs of history.
—
Entry: Donation of RM10.
Doors open at 8pm.
With thanks to venue hosts Five Arts Centre.