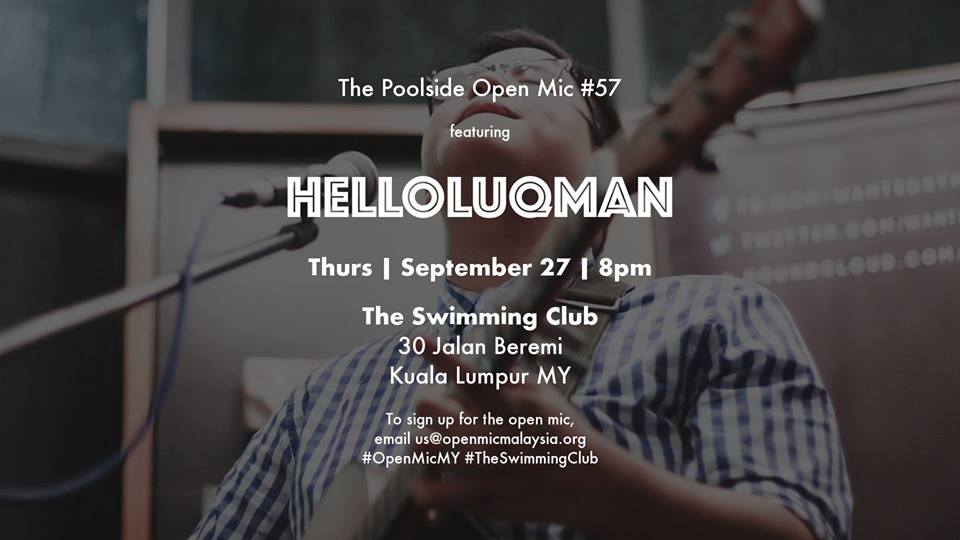 The Poolside Open Mic is our 3rd longest running open mic night which happens every Thursday evening right on TOP of The KL Journal!
Each installation features one of our finest musicians, with this one featuring…
HELLOLUQMAN
Music has been a part of HelloLuqman's life since he was a very young boy.
Forming a deep passion for both local and international music, the young singer-songwriter found joy in singing but he never thought of turning it into a serious thing.
The turning point in his life came when the movie 'Yes Man' inspired him on how one's world can be opened up to countless possibilities by only saying 'Yes'.
That motivated him to pick up guitar and give it a shot by posting up his very first cover of the song Sunday Morning by Maroon 5.
Citing Brendon Urie, Ed Sheeran, and Bruno Mars as his influence.
HelloLuqman has garnered more than 620,000+ views on his videos plus 3.3k+ subscribers on his YouTube Channel.
He further proves himself as a force to be reckon with by winning the 2014 edition of Publika Live, beating other more established acts along the way.
Follow him: https://www.instagram.com/hellolqmn/
Event Dates
Venue
Website