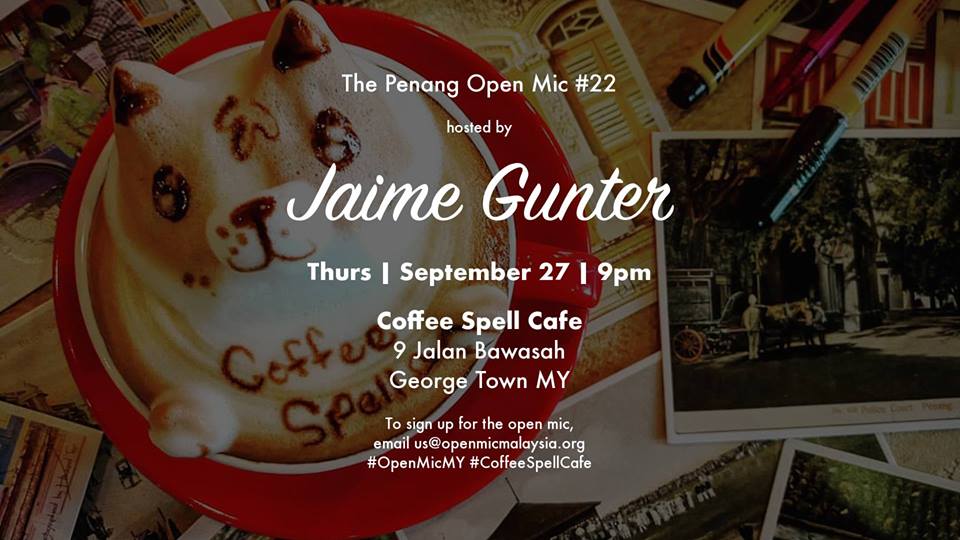 The Penang Open Mic #22 –
THIS WILL BE OUR FINAL OPEN MIC IN PENANG!
SO, DRINK PROMOS!!!
From 9.00-10.30pm Tiger and Carlsberg (small) bottles will be going for RM10, and a bucket of 5 will be going for RM48!
COME ONE, COME ALL!
The Penang Open Mic is our brand spankin' new (and currently our only) open mic night running up north in the Pearl of the Orient!!! It is a weekly Thursday evening shindig, and we look forward to meeting you!
To sign up for the open mic, email [email protected]
Open Mic Malaysia is the brainchild of Shaneil Devaser, frontman of The Endleaves.
Established in 2012 and currently operating in Sabah, the Klang Valley and Penang, Open Mic Malaysia aims to create sustainable avenues for bedroom musicians, singer-songwriters and professional musicians to share their music and experiences with each other and the public, over evenings of wholesome indie goodness.
In partnership with Ian Tai of The Propositions, Jaime Gunter of Volatile and Boy Sunny of Meteor Crates, Open Mic Malaysia aims to… Make Malaysia Great (for indie music) Again.
Event Dates
Venue
Website