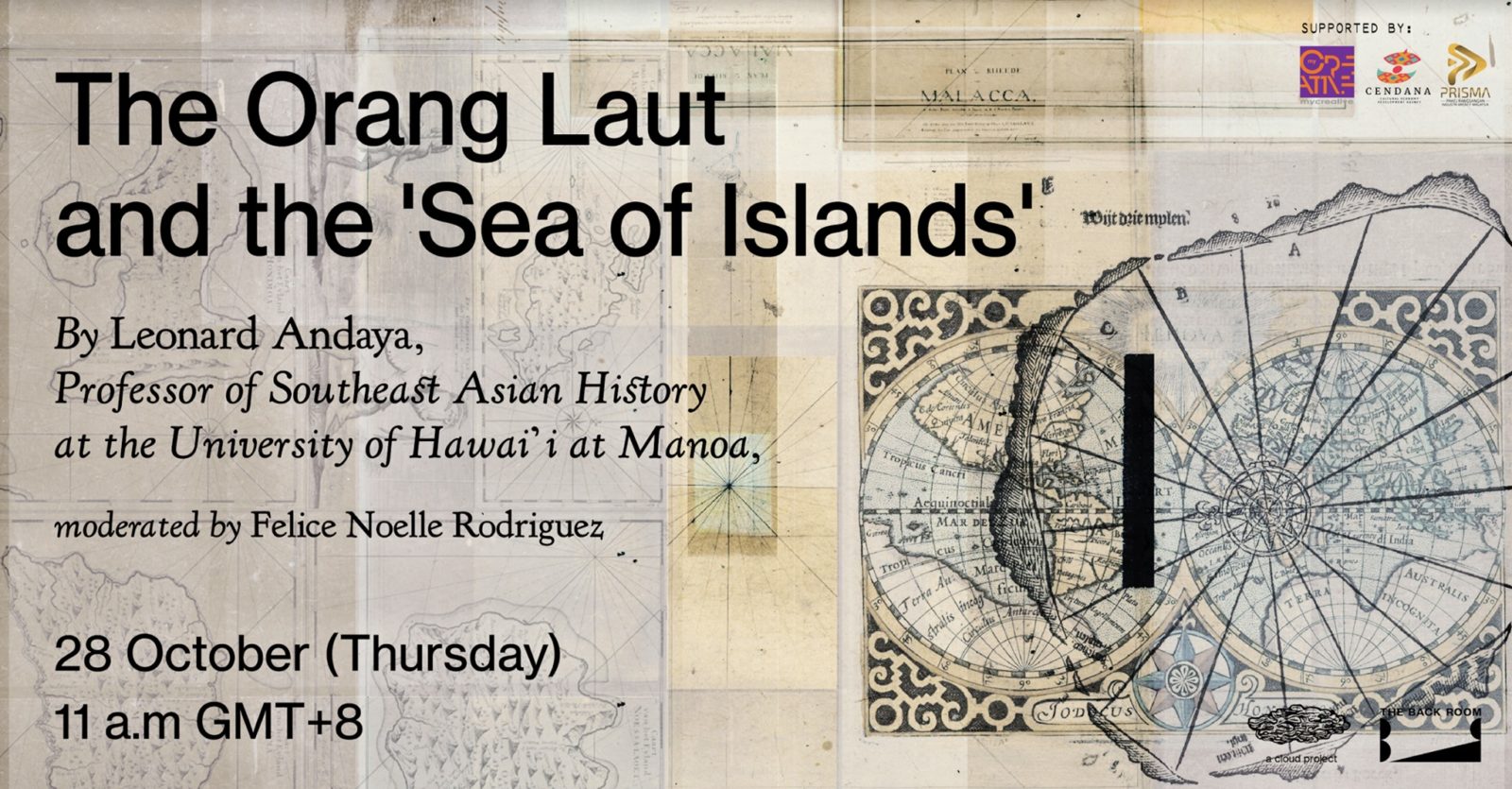 The event will also be livestreamed on The Back Room Facebook.
The Melaka Straits were the major thoroughfares for trading ships from Europe, Middle East, and India in the west, and China, Japan, Korea, and Ryukyu in the east. Sultanates were the primary beneficiaries of this trade, but they relied heavily on the services of their allies, the Orang Laut (translated literally as Sea People). The Orang Laut were crucial to the success of maritime realms in the Negara Selat, yet they are barely mentioned in histories of Singapore, Malaysia, or Indonesia.
The 'Sea of Islands' is borrowed from an Oceanic anthropologist, Epeli Hau'ofa, who rejected the outsider view of the Pacific being a largely empty, barren landscape with only a few insignificant and dependent communities. Instead, he saw the ocean as full with seaways linking all the family and the resources of the sea–a dynamic Oceania that extended wherever the "family" extended into the diaspora. Examining the sea, and particularly the Negara Selat, as a 'sea of islands', Professor Andaya will examine the historical evidence of the role of the Orang Laut, who were major players in the history of the world of the Straits from early times to the nineteenth century.
This talk is held in conjunction with the exhibition "All the Lands Within the Seas", currently open at The Back Room Kuala Lumpur from 16 October to 14 November. Dr Felice Noelle Rodriguez will be moderating the subsequent conversation.
Professor Leonard Y. Andaya received his BA from Yale University and his MA and PhD from Cornell University. He is at present Professor of Southeast Asian History at the University of Hawai'i, and has written extensively on the early modern period, particularly of Indonesia and Malaysia. His most recent publications are Leaves of the Same Tree: Trade and Ethnicity in the Straits of Melaka (Honolulu: University of Hawai'i Press, 2008); (with Barbara Watson Andaya) A History of Early Modern Southeast Asia (Cambridge: Cambridge University Press, 2015); and (with Barbara Watson Andaya) A History of Malaysia, Third Edition (London: Palgrave, 2017).
Dr. Felice Noelle Rodriguez is a Visiting Scholar at the Ateneo de Zamboanga University. She holds masters and doctoral degrees in history from the University of the Philippines. She published works on warfare, the early Christian missions, nationalism and urbanisation. She has curated exhibits tracing diverse historical concerns: evolutionary press, Philippine postcards and the history of Zamboanga. She continues her research on the Malay World, Global Trade Systems, Warfare and Connections in the Nusantara region.