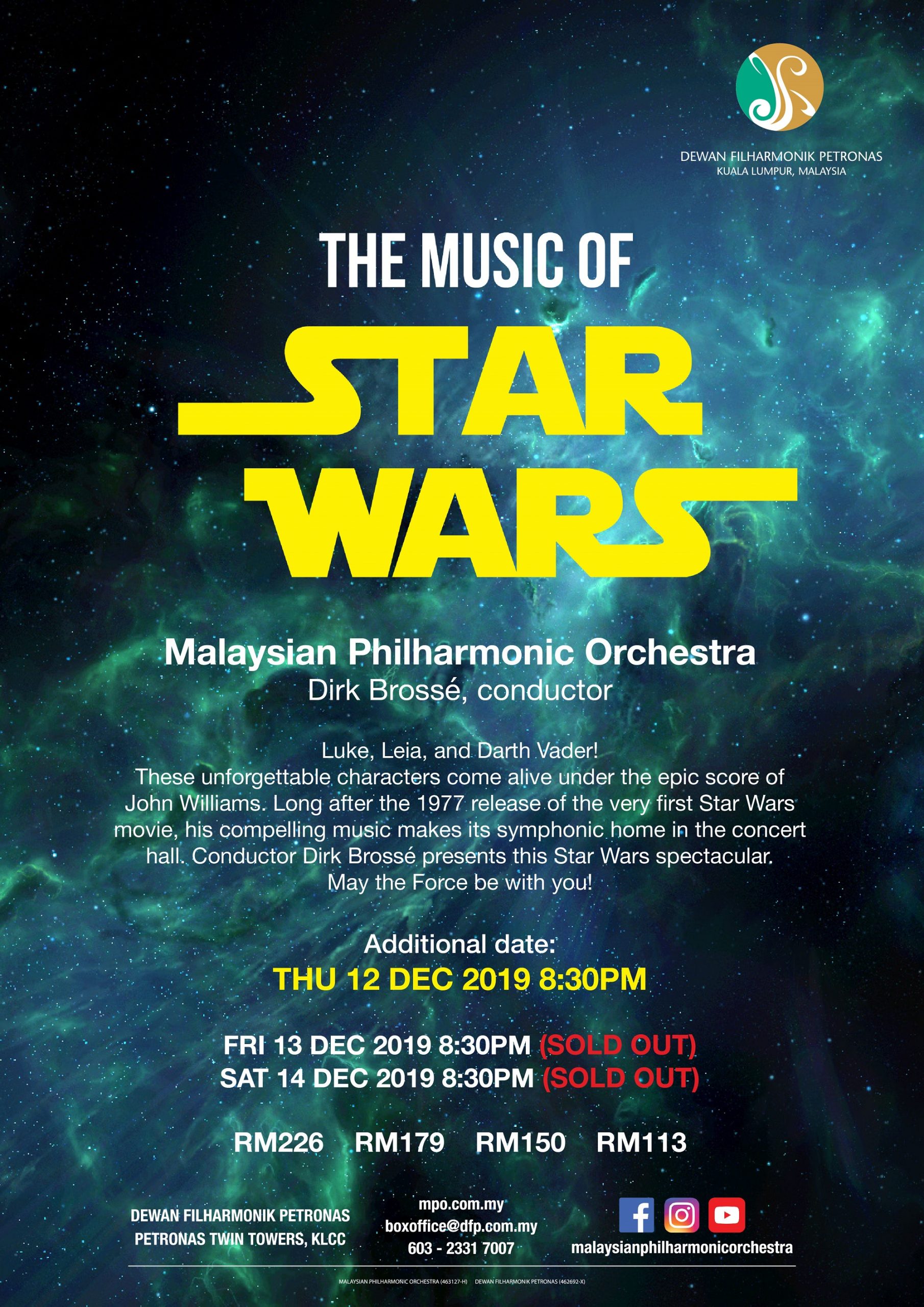 Malaysian Philharmonic Orchestra
Dirk Brossé, conductor
Luke, Leia, and Darth Vader! These unforgettable characters come alive under the epic score of John Williams. Long after the 1977 release of the very first Star Wars movie, his compelling music makes its symphonic home in the concert hall. Conductor Dirk Brossé presents this Star Wars spectacular. May the Force be with you!
RM226 RM179 RM150 RM113
NOTE: FRIDAY (DECEMBER 13) & SATURDAY (DECEMBER 14) CONCERTS ARE SOLD OUT.