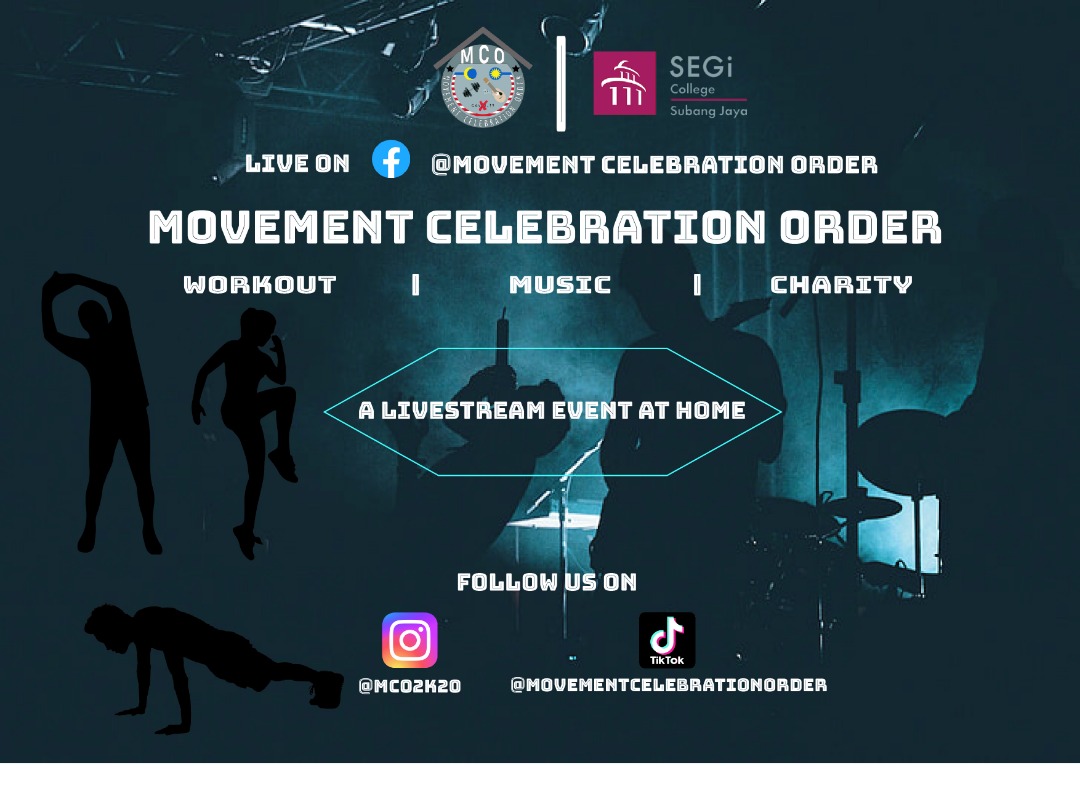 "Movement Celebration Order" is an online event that emphasizes the notion of the 'new normal' amidst Covid-19.
The main objective of this online event is to instill hope in Malaysians that some aspects of day-to-day life can still be carried over through a movement control order and social distancing etiquette established during the ongoing pandemic- such as going to a fitness class or large concert gatherings- but done through online means.
The online event will also have a fundraising component that seeks to raise donations to Covid-19 charities and provide relief to the underprivileged impacted by this unforeseen pandemic.
We believe it is important to show Malaysians that they are not stuck at home, but rather safe at home during the pandemic and they can still thrive, connect and help each another from home.
This online event will have 2 live stream shows dedicated to Fitness and Entertainment with various comedians, poets, musicians, health instructors, and fitness trainers attached. The online event will be streamed on SEGi College's Facebook page.
The details of our main event are as follows:
Date: Saturday, July 4th (Entertainment) / Sunday, July 5th (Fitness)
Time: July 4th: 7:30pm – 10:30pm / July 5th 12:30pm – 3:30pm
Venue: Streamed via SEGi College Facebook Page
**Message @MCO2K20 on FB or IG for more info!