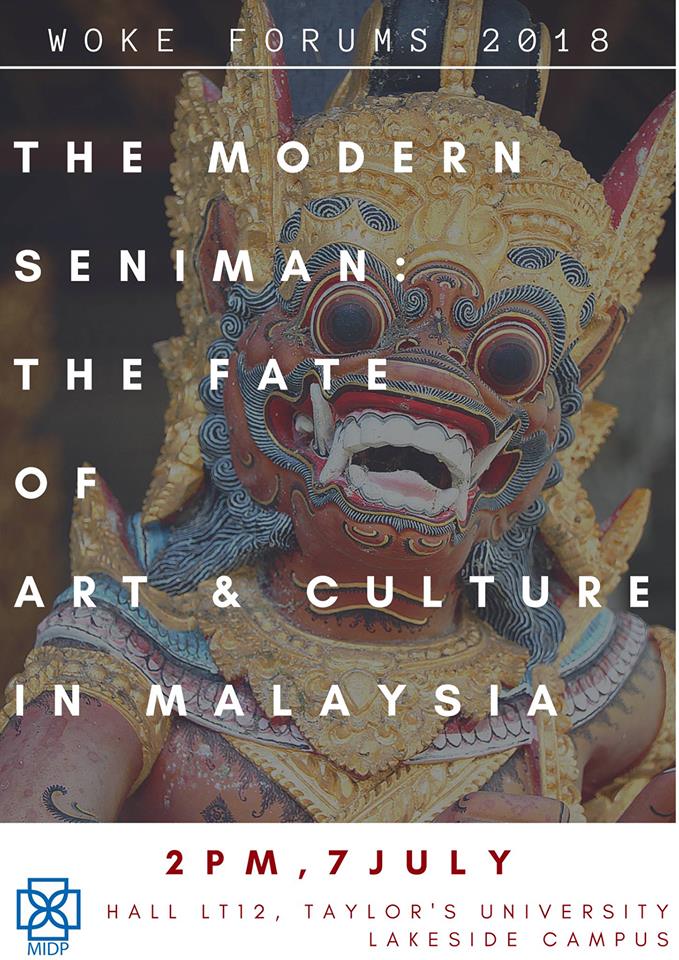 The second forum of WOKE Forums 2018 will be titled "The Modern Seniman : The Fate of Art & Culture in Malaysia". Stemming from a complicated history and a diverse population, Malaysia's artistic landscape is colourful & vibrant beyond measure. The Malaysian Institute for Debate & Public Speaking (MIDP) believes that it is important for us to appreciate and understand the soul of Malaysia, the challenges faced by Malaysian art & culture, and where do we go from here?
With the goal of exposing the public to the rich and diverse tapestry of Malaysian culture, MIDP brings you a forum comprised of leading figures from all across the artistic & cultural spectrum, while the exhibition debate preceding the forum will showcase Malaysian debaters who have ranked among the best in Asia and the world.
Spend your Saturday morning listening, learning and engaging with the brightest minds Malaysia has to offer!
Venue: Lecture Theatre 12, Taylor's University – Lakeside Campus
Free Admission