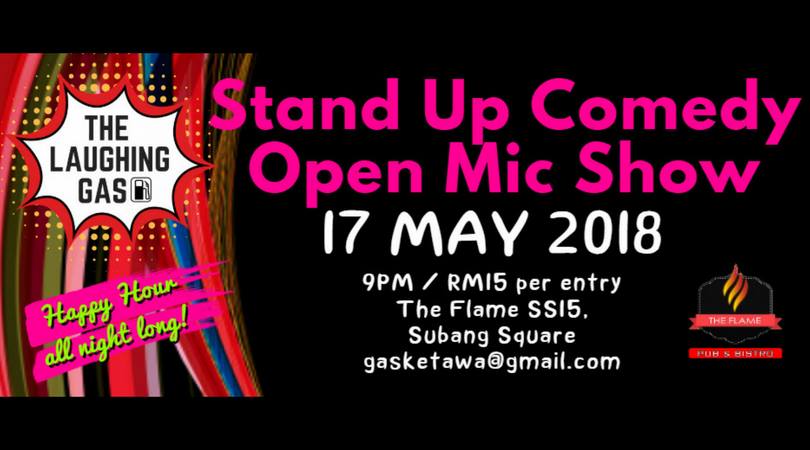 Looking for some laughter on a Thursday night? Come on down and fill your lungs with laughing gas, Subang Jaya's only stand-up comedy open mic night!
At The Laughing Gas, you can watch up-and-coming comics performing their spiciest gags and even get a whiff of talented veterans doing a blend of classic and new jokes! There's a lot of fun to be had, so bring a cute date, drag a glum friend or get a gaggle of friends and guffaw yourself silly.
Laughing Gas – Breathe in the Funny
Think you have what it takes to be a comedian yourself? Then PM us and storm the stage with canister of your best material!
Happy Hour happens all night long and discount of 10% off on Food.
Tickets at the door for RM15 per ticket
Stay tuned on our social media platforms for information on our future shows.
Facebook: https://www.facebook.com/DLaughingGas/
Instagram: d.laughing.gas
Host: TBA
Comedians: TBA