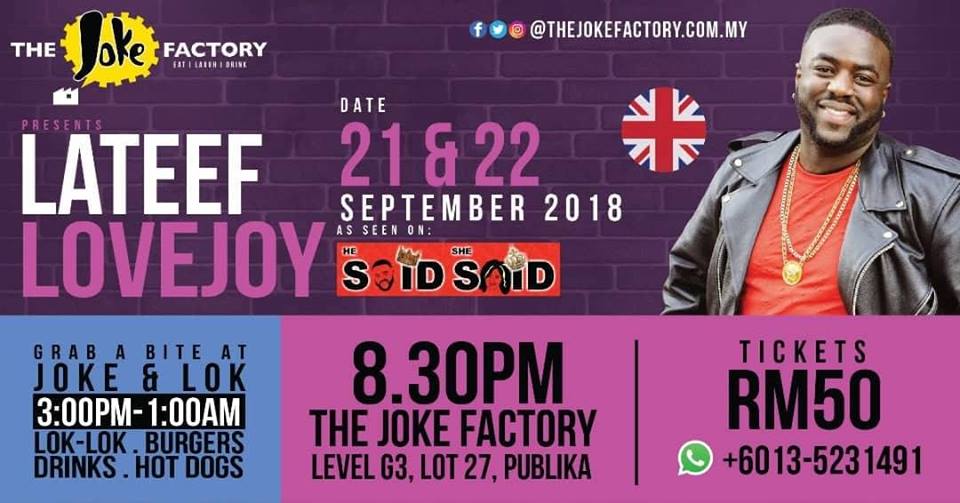 LATEEF LOVEJOY
A multi-talented performer who made his show business debut at just 12 in a TV game show!
Also, a trained actor and toured in a musical cast, Lateef Lovejoy is a man of multifaceted skills!
A one of a kind act who is quickly gaining a reputation of a force to be reckoned in the international comedy circuit.
IMPORTANT NOTICE:
1. The Joke Factory opens at 7.30pm and the bar opens at 3pm
2. By 8.45pm we are required to release all no-show bookings and reserved seats
3. We do not accept requests for ticket refunds
4. Intended for mature audiences only
5. Seating arrangements are kept to the Clubs discretion only.
The Joke Factory
27, Level G3
Block C5
Publika
Email [email protected] for more info.
Event Dates
Venue
Website