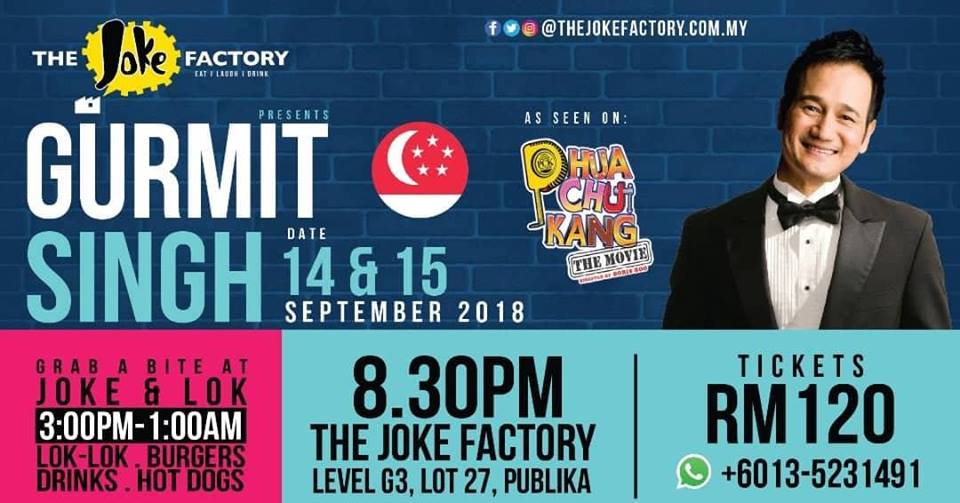 The Joke Factory presents everyone's favourite Singaporean!
Best known for his role in Phua Chu Kang which has won him 5 awards for Best Performance.
He will be gracing The Joke Factory as a standup comedian this time!
IMPORTANT NOTICE:
1. The Joke Factory door opens at 7.30pm and the bar opens at 3pm.
2. By 8.45pm we are required to release all no-show bookings and reserved seats.
3. We do not accept requests for ticket refunds.
4. Intended for mature audiences only.
5. Seating arrangements are kept to the Clubs discretion only.
The Joke Factory
27, Level G3
Block C5
Publika
Email [email protected] for more info.
Event Dates
Venue
Website
Tickets Link