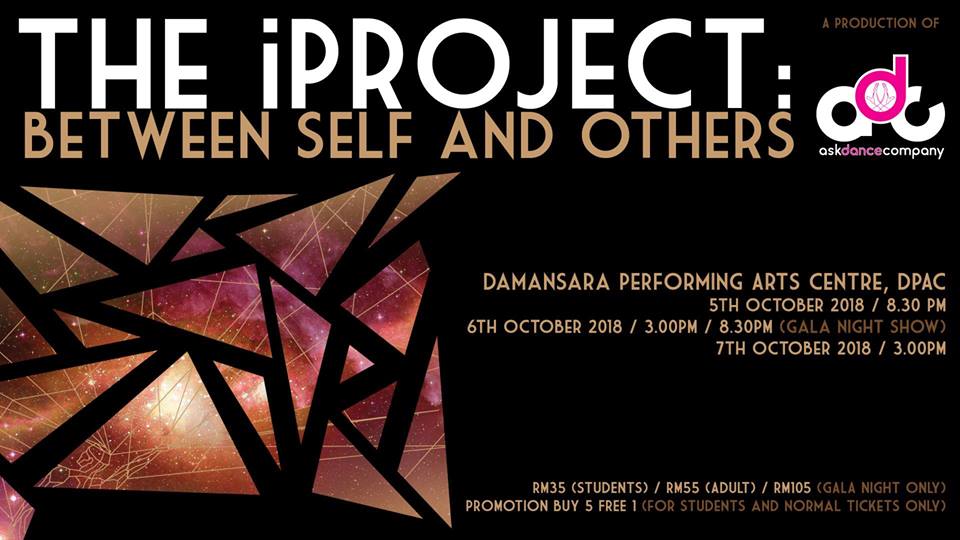 The iProject: Between Self And Others.
When was the last time your conscience spoke to you?
Have you changed?
Everything we do is a reflection of our choices;
or are we simply doing what is expected of us?
This production is a full-length contemporary dance performance performed by ASK Dance Company.
Choreographed by Naimsyah Razad and Fauzi Amirudin.
Director of Music: Bernard Goh
Composer of Music: Kent Lee
Lighting Designer: Tan Eng Heng
Costume Designer: Quito Yang
Graphic/Set Designer: Elan Hasyim
Ticket Price:
RM 35 (Students) / RM 55 (Adult) / RM 105 (Gala Night)
Call Ashwini 016-9154260, DPAC Ticketing Office 03-40650001/2
Log on to www.dpac.com.my
Event Dates
Show Times
Venue
Website
Tickets Link