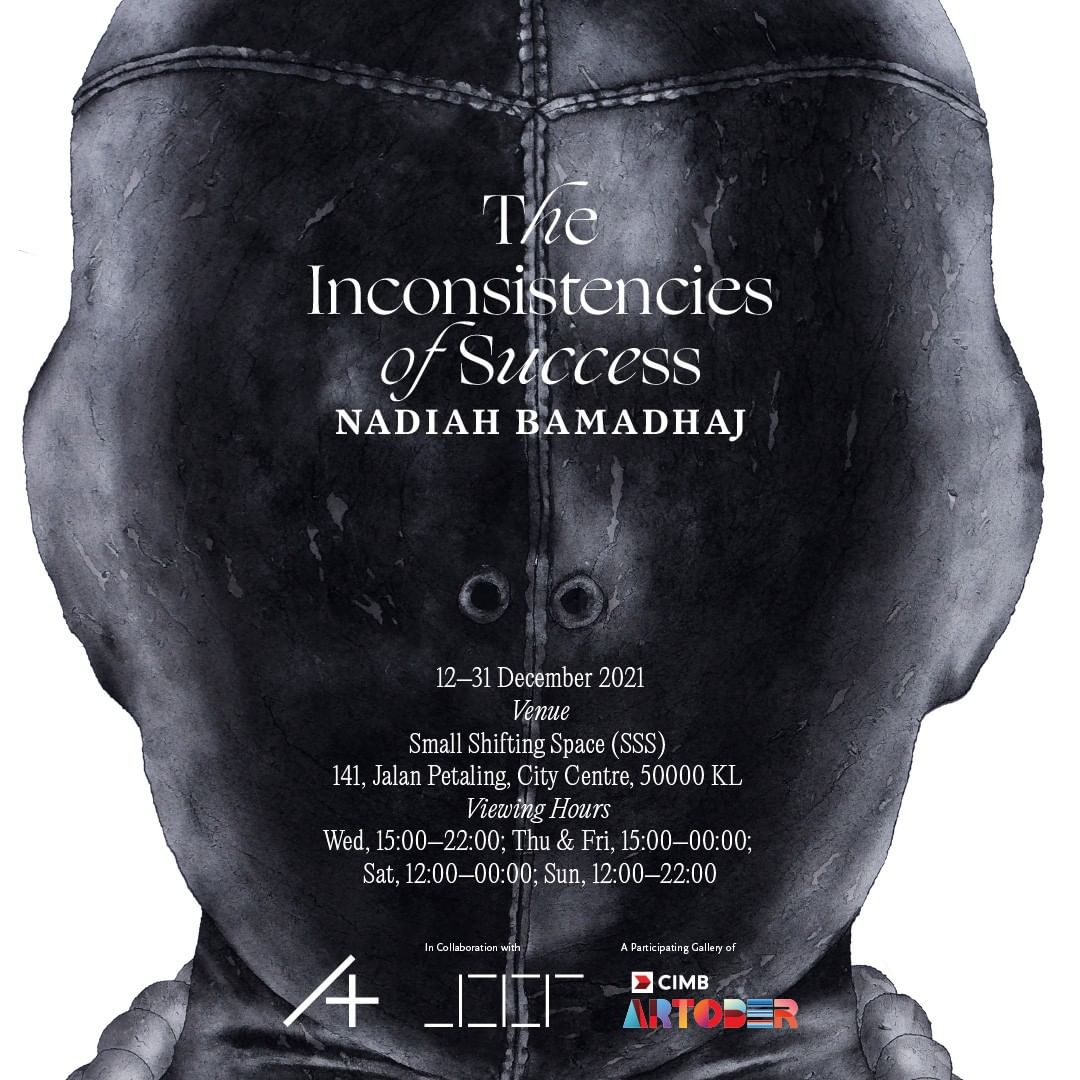 A+ WORKS of ART is pleased to present "The Inconsistencies of Success", a solo exhibition by Nadiah Bamadhaj (@nadiahbamadhaj).
12 – 31 December 2021
Presented by A+ WORKS of ART in collaboration with Small Shifting Space (SSS) (@smallshiftingspace).
"I had come to the twentieth year of my practice as a "success"— something acknowledged by my audience and peers. But I enjoyed none of its privileges—choice, wealth, independence, none at all. I was in a state of bondage—some may argue of my own consent—but bound nevertheless. I had spent a decade, half of my career, in a commercial experiment that had failed, despite its façade of success. By the end of that period I had no freedom of choice about the direction of my work, the form of my work, even what I wanted to say or post. I was in a bondage of my own making, juxtaposed with the glitter of success. My success was inconsistent."
– Nadiah Bamadhaj, 2021
——
The exhibition will be on display at Small Shifting Space (SSS), KL. Please note that opening times vary.