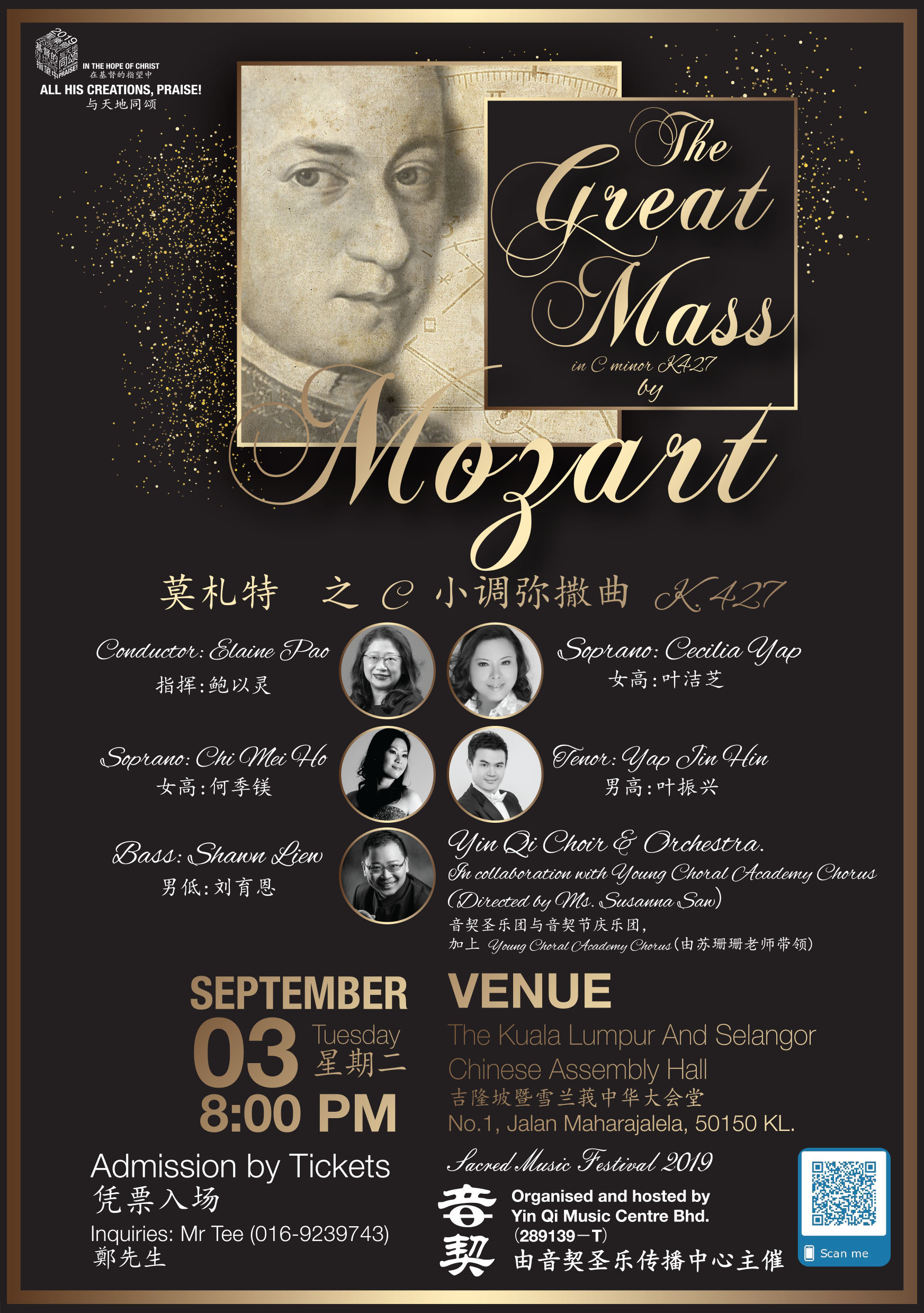 Yin Qi Music Centre Berhad is proud to present 'The Great Mass in C minor' by Wolfgang Amadeus Mozart. This performance is the 1st. concert of the 8th Sacred Music Festival organised by Yin Qi in 2019.
This will be the third mass performed by Yin Qi after Mass in B minor by J. S. Bach in 2009 and Missa Solemnis by Ludwig Van Beethoven in 2017.
This great mass is an unfinished work by Mozart. Although Mozart never wrote the second half of the Credo or any of the Agnus Dei, but his musical creativity in this work is unquestionable. Through his life experiences, he expressed his faith to God through his music writing.
With the setting of 38 choir members, 4 soloists(Cecilia Yap, Chi Mei Ho, Yap Jin Hin, Shawn Liew), 32 members'orchestra and conducted by Maestra Elaine Pao, audiences will be amazed by the voices heard! You will have a night of great music that will soothe your soul.
The concert will be held at The Kuala Lumpur Selangor Chinese Assembly Hall and admission by tickets. Ticket price are RM80 for adults and RM60 for students.
For further information, please call Mr. Tee at 0169239743 or visit
www.facebook.com/yinqichoir