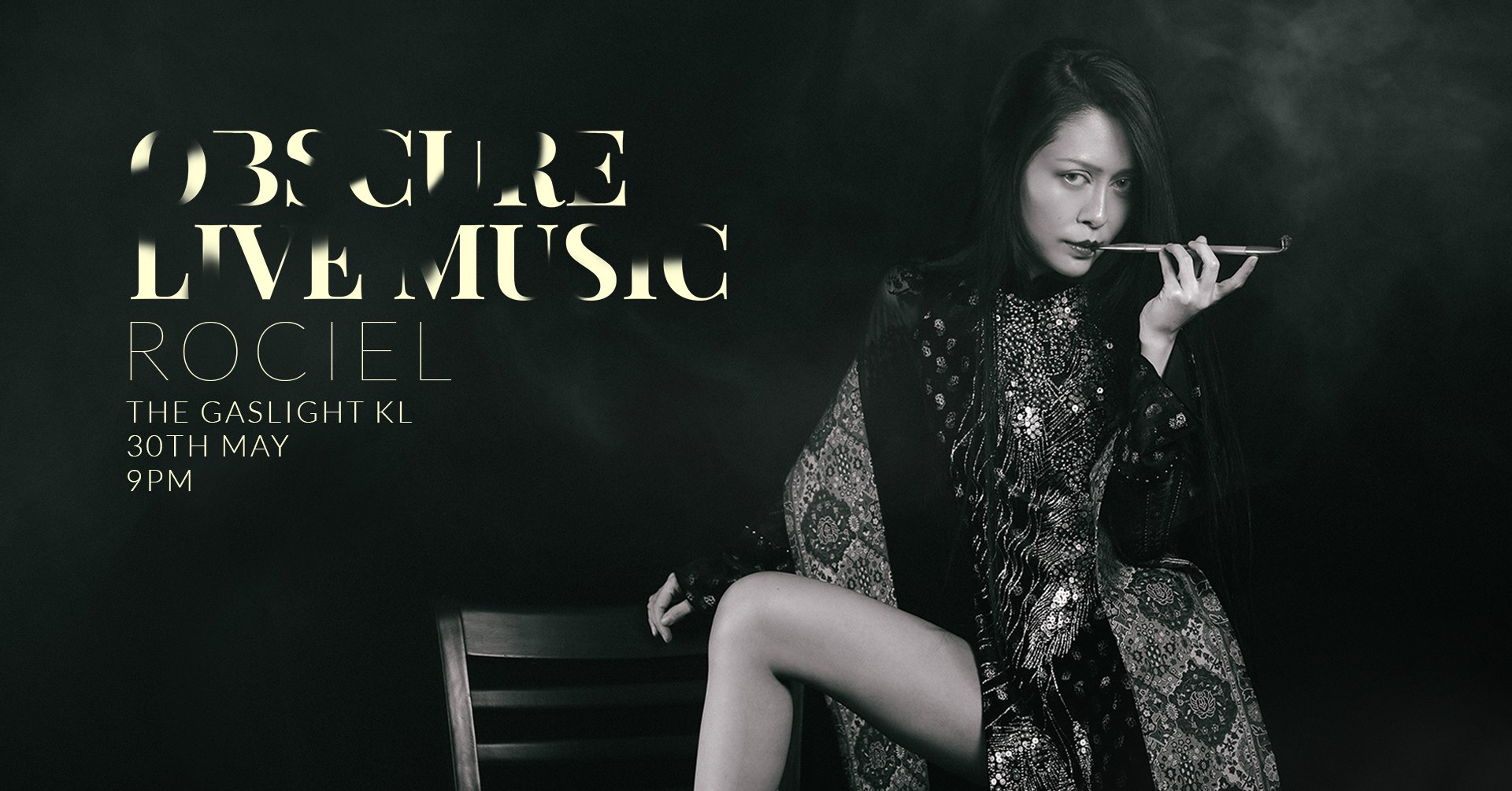 STUDIO COMMUNITY FUNCTION
RM20 + 1 Drink Voucher
ROCIEL (Obscure Live Music)
http://rociel.art/
Rociel is a storyteller who uses different art forms to weave and express tales; from music, painting, photography, to words. Like an artist of the floating world, she may sing for you, paint for you, take you on a stroll within her world, but the rest is shadows. You may borrow her imagination at times, adorn your personal space with it, or carry a piece with you in your escape from reality.
‪"All of me is an instrument…‬
‪My hands, my eyes, ‬my voice, my stride, ‬
‪My hair, my lips, ‬my breath, my mind,‬
‪And everything I do, is an art." ‬
‪— Rociel ‬
Instagram: Instagram.com/rocielart
Facebook: Facebook.com/rocielart
YouTube: YouTube.com/rociel
_____________________________
【 About the Show 】
'Obscure' is a tribute to songs very dear to me which have been either obscured by the passing of time or never made prominence in mainstream media, from works by the late David Bowie, to Pink Floyd, Nick Cave, as well as Japanese artists such as Buck-Tick and Hyde.
Musicians who will play alongside me (vo.) include Aaron Ac (gt.), Daniel Subah (ba.), and Jared Ng (dr.) who are also members of the wonderful local indie group, Mystical Mirage.