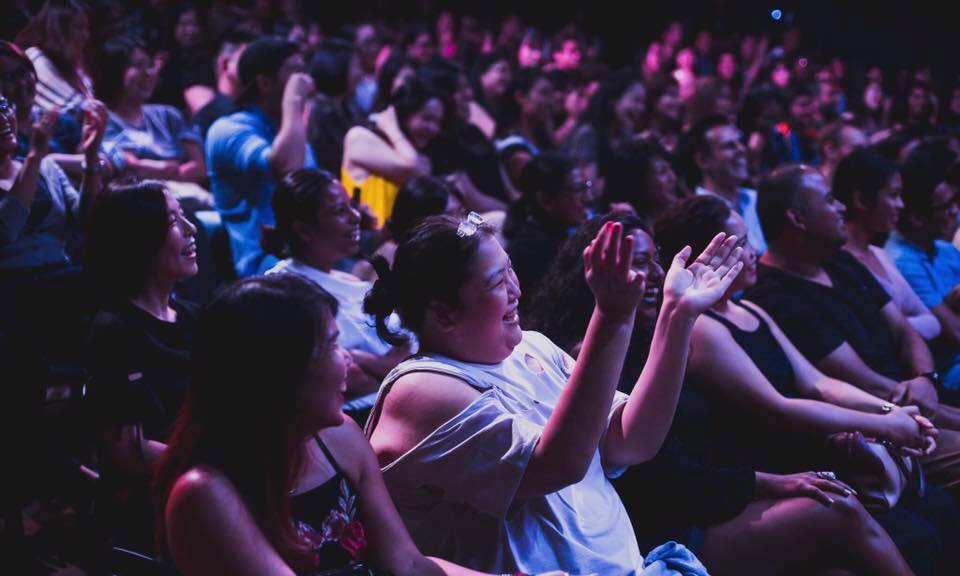 Finally in Kuala Lumpur 🔥🔥💪🏻
Join Sons of Africa Captain Khalid (Tanzania 🇹🇿) Augustin Denis (Ghana 🇬🇭) and Jinx Yeo (Singapore 🇸🇬) as they bring you on the journey through and beyond the stereotypes of beautiful cultures.
Expect a night full of energy, raw comedy and political incorrectness💪🏻
Tell a friend to tell a friend 🎊
it's always fun 🔥
Tickets at captainkhalidlive.peatix.com
Comedians BIOs.
Captain Khalid : Tanzania 🇹🇿
As seen on an award winning Malaysian Film Lelaki Harapan Dunia (2014), a successful run with his SOLD OUT solo show "I Think I am Single" and recently touring with StoryParty Group, Captain Khalid The Tanzanian Germany based comedian has consistently gained yet positive reviews both on his solo shows and features.
His StoryTelling,charm,improv,wit and delivery makes Captain enjoyable to watch.
What is said about him :
Effortlessly funny ;- TimeOut Magazine (Kuala Lumpur)
So relatable and yet so interesting, Simply hilarious – darkpebble magazine
The Africa's Charm: The NewTimes Rwanda
Not Your Typical Comic,Impressed : The Sun, Kampala
This kid is underrated, just that : Rizal Kamal, Founder LOL Events Malaysia
JINX YEO : SINGAPORE 🇸🇬
As seen on Comedy Central Asia and ABC TV, and Nominated "BEST COMEDY" at the Fringe World Awards 2018.
Singaporean comedian Jinx Yeo was 1st Runner-Up at the Hong Kong International Comedy Festival (2011)… and… Finalist in the America Meet World Global Comedy Competition (2014).
Having entertained sold-out crowds in 21 countries over 3 continents… Jinx's comedy is widely relatable – not just to Asians, but to audiences of other backgrounds and ethnicities as well. His side-splitting stories, sharp observations, and bewildering imagination leaves audiences in stitches.
"The comedy surprise discovery of this Fringe"
★★★★ AdelaideNow.com.au
"Left us in stitches"
★★★★ The Wee Review
"Roars of laughter"
★★★★ The West Australian
"The perfect East-West fusion"
★★★★ Herald Sun
"Absolutely killed it"
★★★★★ The Funny Tonne
Augustin Dennis: Ghana 🇬🇭
The Ghana's biggest comedy export,The class clown turned comedian, Augustin found the transition into comedy easy. He has already made history as the only Ghanaian to storm his way through the Asian comedy circuit leaving audiences mesmerised with his colorful tales about native Ghana and his experiences.
His warm yet flamboyant style of delivery, makes his shows a memorable experience of comedy.
Augustin Dennis has since 2010, performed in several Asian countries, in Europe and in Africa. That has seen him perform with International acts like Matt Price (UK), Tommy Dean (AUS), Kavin Jay (MY), Basket Mouth (NIG),Daliso Chaponda (MW), Mary Bourke (IRE), Jonathan Atherton (AUS).
Tell a friend to tell a friend, Expect a night of raw comedy, storytelling, political incorrectness and ofcoz Laugh Out Loud,its always fun 🍃
EarlyBird Tickets: http://captainkhalidlive.peatix.com/
Doors Open : 1930
Show Starts: 2015