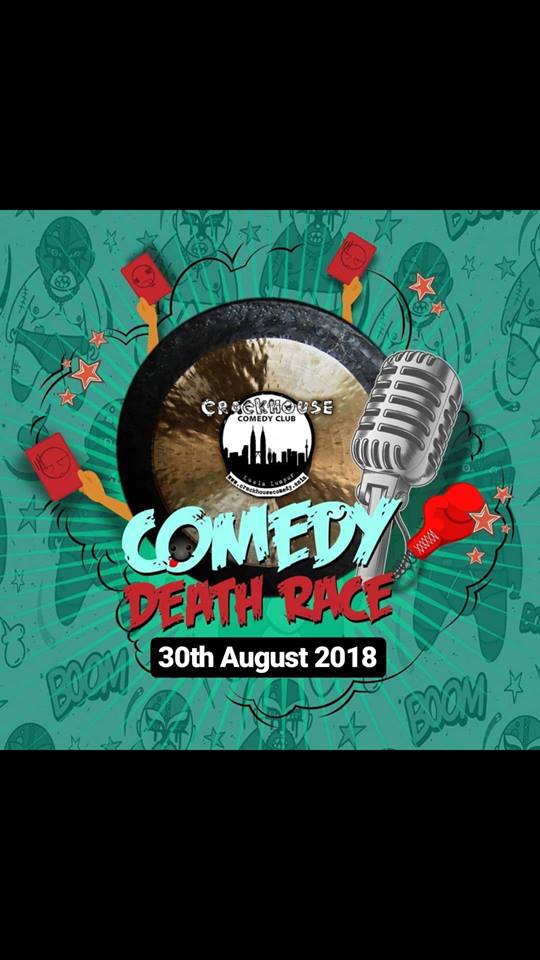 Comedy Death Race: Merdeka Edition!
A merciless night of stand-up comedy with a twist!
The one show where the audience determines if the comedian goes home happy or doesn't go home at all.
If you don't like 'em, flash the red card and off they go.
If they survive the whole five minutes, they'll win RM500 cash on the spot.
Plus it's a Merdeka special – so come on down if you want to relive the satisfaction of kicking someone out!
Date: 30th August 2018
Showtime: 9pm
Tickets: RM40 online / RM50 at the door
To perform, sign up from 8pm till 8.30pm at the door.
IMPORTANT NOTICE:
1. Doors and Bar opens at 8.00pm, show starts at 9pm
2. By 8.45pm we are required to release all no-show bookings and reserved seats
3. We do not accept requests for ticket refunds
4. For student purchases, bring your Student ID with you and flash your card upon registration at the door. No card, no entry.
5. Intended for mature audiences only
6. Seating arrangements are kept to the Clubs discretion only.
7. Arrive early for good parking
Email [email protected]
Event Dates
Venue
Website
Tickets Link