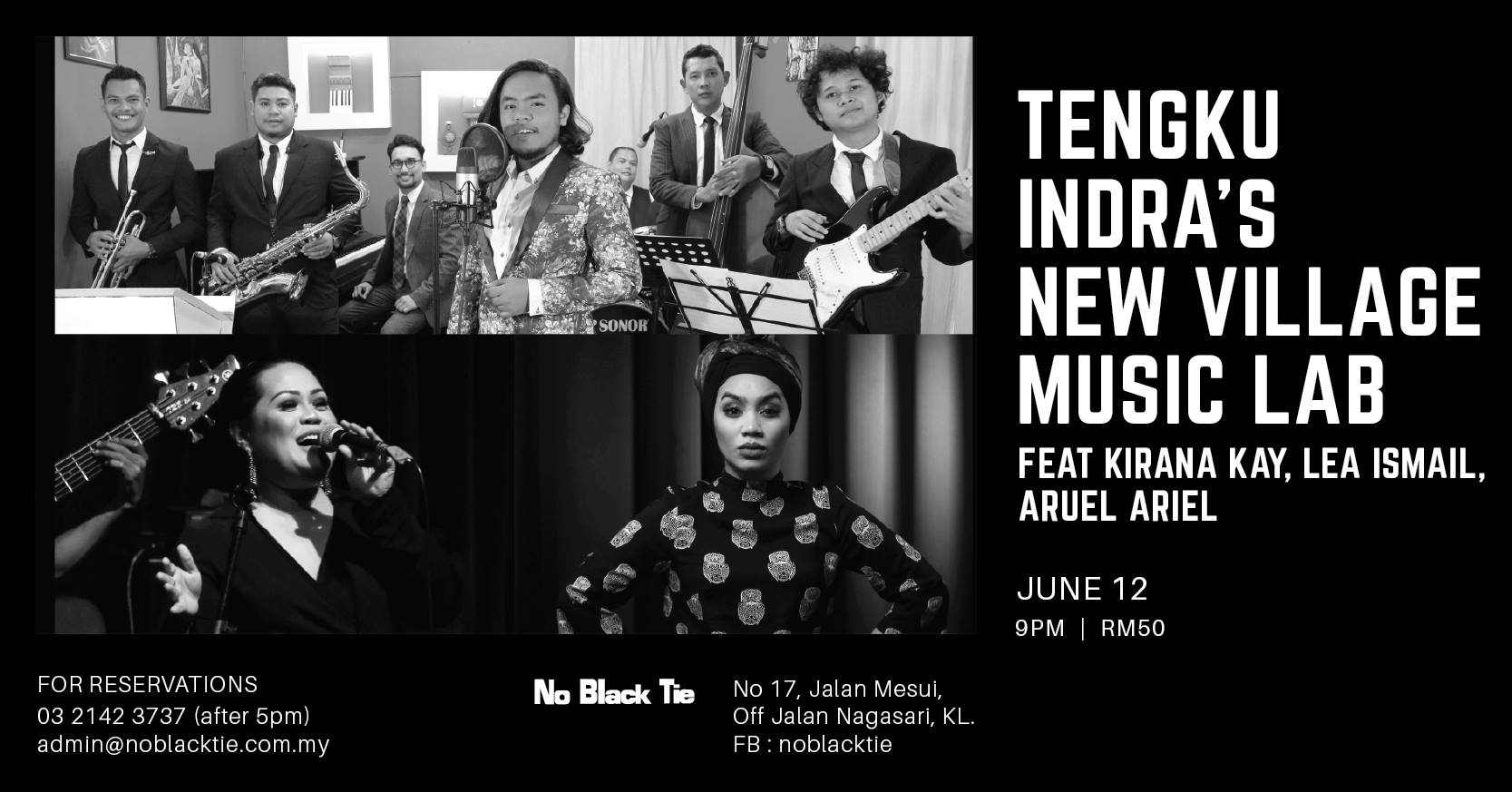 New Village Music Lab (NVML) was formed by Tengku Indra in April 2016. Tengku Indra, who is a pianist, was inspired by Postmodern Jukebox (PMJ), a popular jazz piece who made its name on YouTube. Being a musician who is passionate in jazz and oldies music, Tengku Indra got the idea to implement PMJ's concept of live recording but more on local evergreen songs.
NVML was initially started as a three-piece band consisting of Tengku Indra (Piano), Haniff Mohamed (Double Bass) & Bob Skunjas (Drums). Tengku Indra got an idea to rope in more band members in July 2016. This is so that the band will be able to make the music more lively and interesting with the help of additional instruments. as a new band, NVML aims to boost people's interest in classic and modern jazz music.
The line up of NVML comprises Deo Karmawan (Guitar), Nazrin (Guitar), Jeffry Kamar (Saxophone), Farid Izwan (Saxophone), Farin Irwan (Saxophone), Hafiz Monk (Trumpet),
Asyhraff Adnan (Trumpet) and Aisyam Mudden (Trombone).
The band collaborates with local artists and non-artists, in way creating a platform for new faces to showcase their talent. Some of the artists who have been featured in the bands many recordings include Diandra Arjunaidi, Orked Farhan, Mazlina A. Manan, Mira TILU, Janine Annice, Kirana Kay, Sherie Merlis, Iqa Nasra, Lea Ismail, Siska Khalil, Hani & Zue, Lokman Aslam, Shasha, Jimmy Sax, Faliq Auri, and Dennis Lau.
Admission fee RM50 (add our optional Set Dinner in your checkout to enjoy our lovely dinner menu)
*RM10 off for students with valid Student ID, at the door.