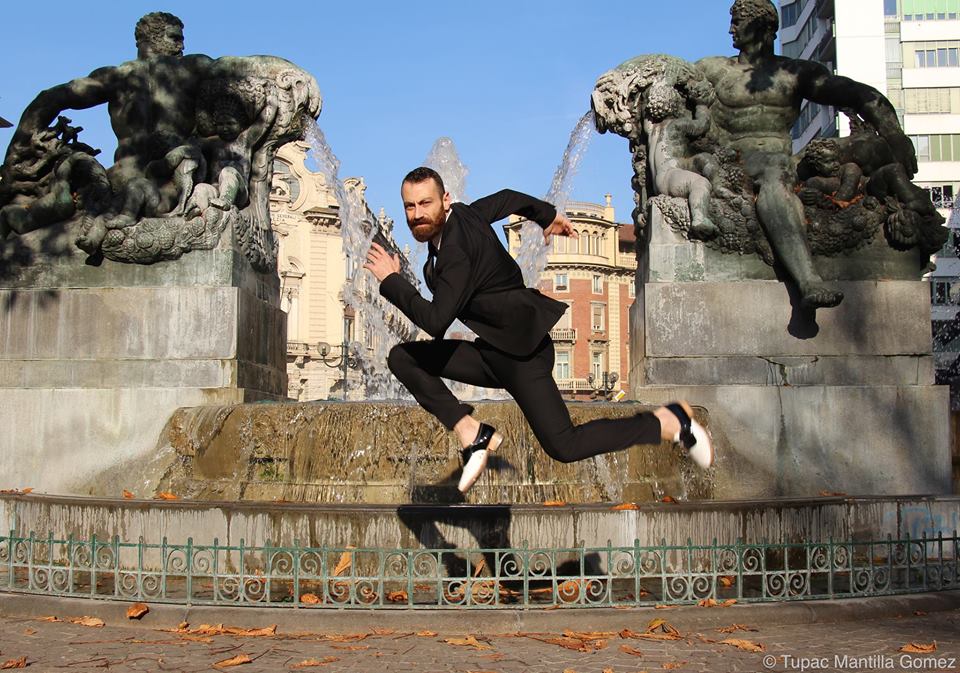 Ruben Sanchez is coming to Malaysia!
Put on your tap shoes and join us on a 3-day learning journey with Ruben Sanchez all the way from Spain!
Dates: 22nd to 24th March 2018
Classes available:
-Thursday, 22nd March 2018-
7PM – 8.15PM Intermediate
8.30PM – 10PM Residence Class (Part 1)
-Friday, 23rd March 2018-
7PM – 10PM Residence Class (Part 2)
-Saturday, 24th March 2018-
10AM – 11.15AM Advance Beginner (Suitable for kids)
11.30AM – 12.45PM Slide
2PM – 3.15PM Advance
8PM Showcase
Residence class: (for int/adv level and above)
For the first time, we are offering an exclusive residence class with Ruben Sanchez. You will be learning with the same group of students, under the same teacher, for 4.5 hours. During this class, you will be taught a choreography item by Ruben, which you will get to perform at the Showcase at the end of this workshop. This is an experience you will never forget!
Prices:
1 Class RM 200
2 Classes RM 370
3 Classes RM 525
4 Classes RM 670
Early Bird Registration is entitled to 10% discount, ending 31st January 2018!
Residence Class RM 580 (including free T-shirt)
Early Bird Residence Class Registration is RM 550 (including free T-Shirt), ending 31st January 2018!
For registration, please click on the link below.
https://goo.gl/forms/eEHPhAkYMf4mfJ173
Audience tickets for the Showcase will be sold at a later date upon confirmation of venue.
Hope to see you there!