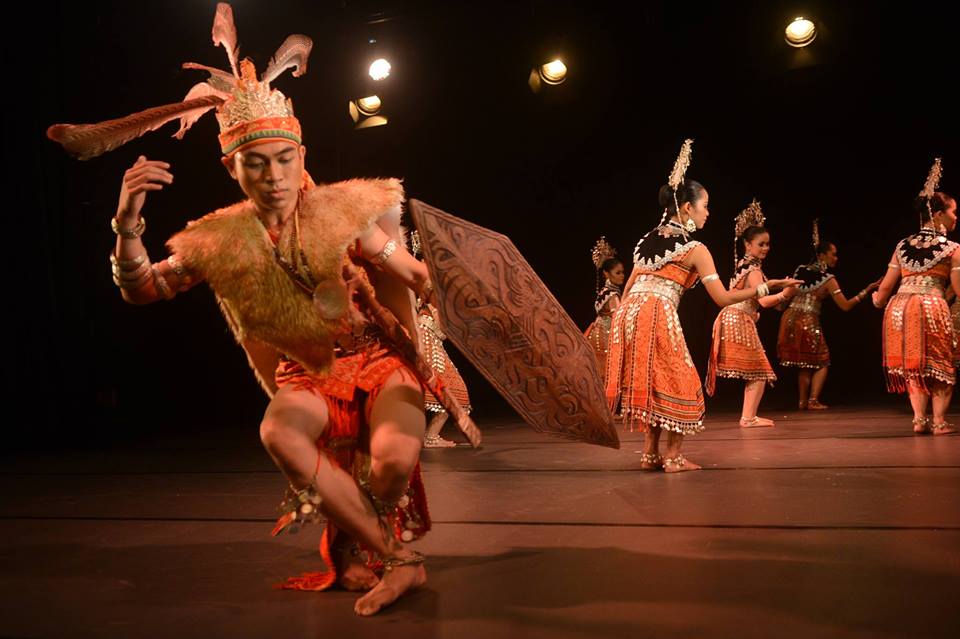 In conjunction with the KLDiversecity 2018, ASWARA's Faculty of Dance will present the traditional dances of Sabah and Sarawak, from the many ethnic communities of these states, including from the Murut, Kadazan, Bajau, Rungus from Sabah and from the Iban, Bidayuh, Melanau, Orang Ulu and others of Sarawak. Presented as a dance-drama, the performance will give the audience an opportunity to appreciate the culture, customs and lifestyle of the people of Sabah and Sarawak. In addition, the audience will be presented with the beauty and uniqueness of each community in terms of traditional clothes, songs, musical instruments, as well as dance motifs that show their own identity.
This presentation is divided into two parts. The first segment is the legend of the Huminodun from the State of Sabah, the 'Land Below The Wind'. This story tells of a girl who is the child of the Gods Kinoingan and Suminundu. Huminodun means 'to sacrifice'. Huminodun has sacrificed herself to the spirit of the earth to save mankind.
The second segment tells of a legend of Sarawak, about two beautiful Princesses who descend from the heavens, to keep the peace and prosperity of two villages on earth. As a result of the drive of lust, the two siblings are in a fight because each wants to win the heart of a handsome man. The story of the two siblings has become a sign of the existence of Mount Santubong and Mount Sejinjang in Sarawak.
Dates & Time
7 – 8 September 2018, 8.30pm
8 – 9 September 2018, 3.30pm
Tickets
RM30 (Category A)
RM20 & RM15 Student (Category B & C)
For any information please contact 0327786015 / 0327786017 / 016-6984371 / 017-2471772.