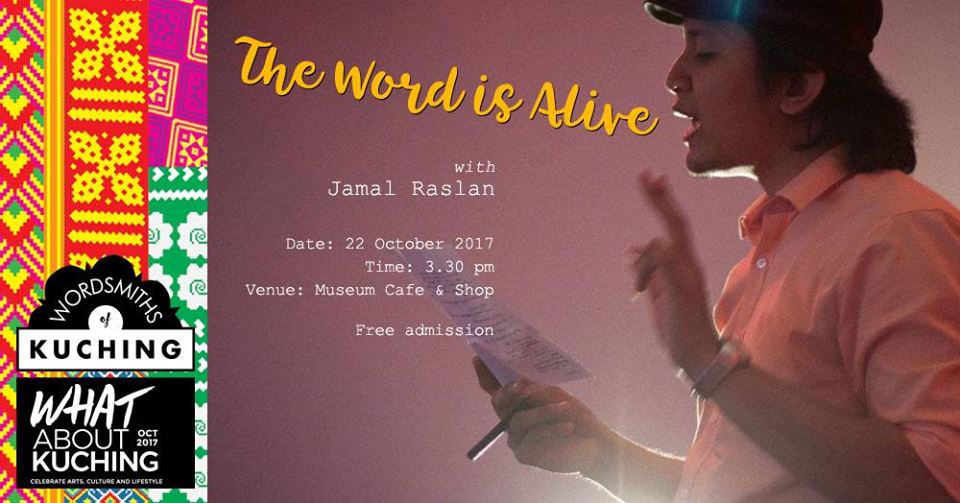 There is poetry for the page, and there is poetry for the stage. Is this distinction important?
This talk will focus on the distinction between the page and the stage in poetry.
It will help in understanding why and how each plays an important role is poetry.
The talk will also introduce spoken word, and help audience discover performance poetry and slams.
Speaker:
Since winning his maiden poetry slam in 2010, Jamal Raslan's performed at numerous events both local and international, notably TEDxKL, Impact Forum (Singapore) and the World Islamic Economic Forum (London and Jakarta).
He believes that the word is alive and advocates poetry to youth via workshops and mentorship, coaching the Malaysian team to victory at the 2016 Causeway Exchange Slam.
Jamal's work also crossed over into the commercial space – he's lent his talents to DiGi, MILO, Hotlink and BSN. His poems was included in Malchin Testament, an 2016 anthology featuring 50 years of Malaysian English poetry and he hopes that they will one day help form the unique voice that is Malaysian spoken word.
Organiser:
This event was organised by Wordsmiths of Kuching (WoK) as part of What About Kuching 2017, a festival celebrating the arts, culture and lifestyles of the people of Kuching.
Wordsmiths of Kuching (WoK) is a group of storytellers, performance poets, spoken word artists and those interested in bringing their page to the stage.
Event Dates
Venue
Website