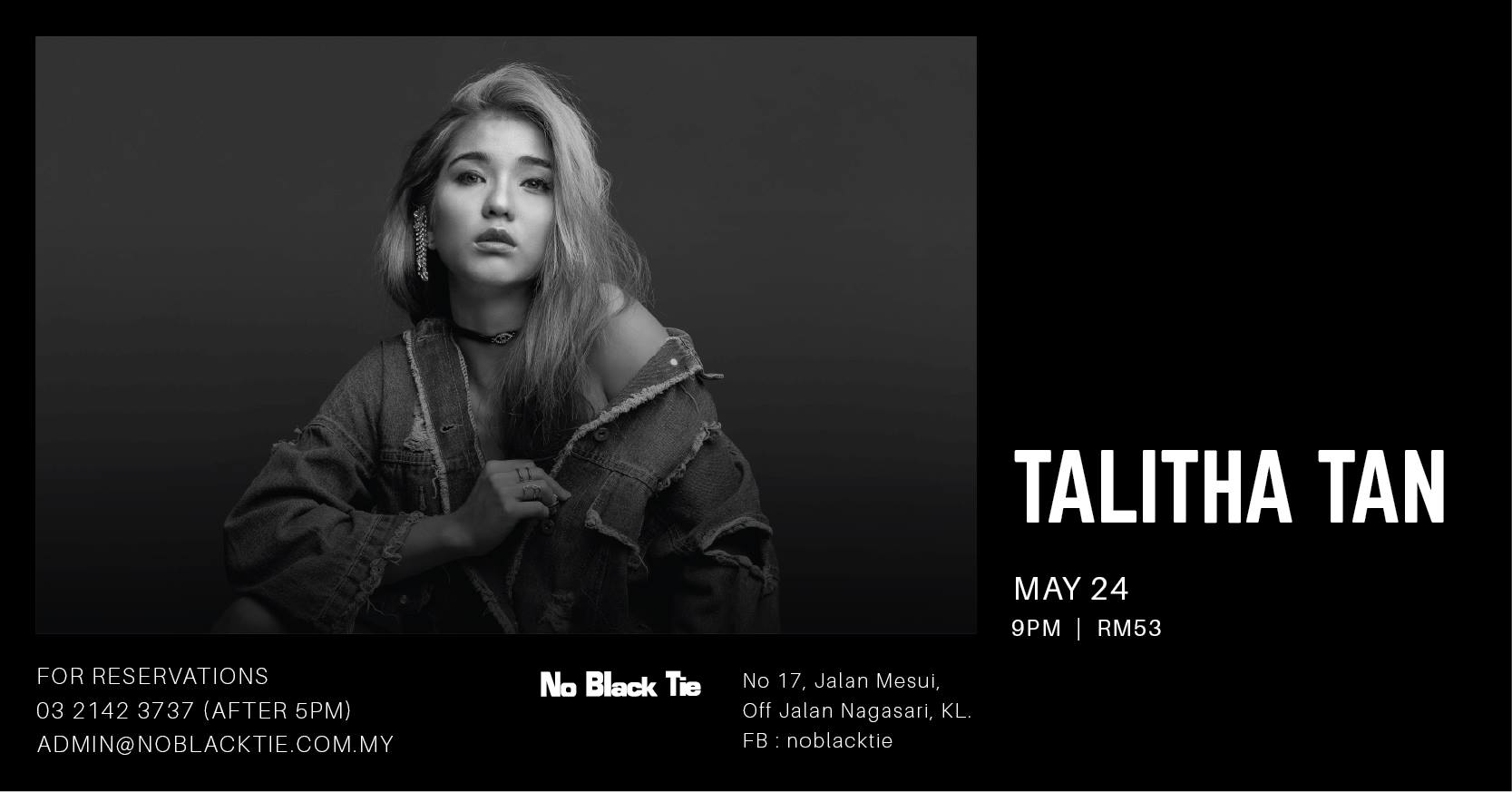 Talitha Tan is a singer-songwriter born and bred in Kuala Lumpur, known for her endearing personality and soulful music style. She has been in the music industry for over 6 years – performing at numerous festivals and events, both within and outside Kuala Lumpur. Talitha has performed at events and festivals such as Urbanscapes, Publika Jazz Fest, Tiger Bites, and Good Vibes Festival 2017 – international events such as SKY MUSIC FESTIVAL 2016 in Japan, and LENKA's Asia Tour; plus our very own S.E.A. Games 2017 closing ceremony.
Her first single "Okay", was greeted with immense positive feedback, with over 1.6 million streams on Spotify and the song landing on heavy radio rotation.
Talitha has worked and collaborated with some of the best Malaysian and international artists such as Man Bai, Ali Aiman, Darren Ashley, SonaOne, Tatsuro Miller, among others. Apart from her musical endeavours, Talitha is also a fitness enthusiast, Parkour practitioner, Rock climber, Motocross rider and Powerlifter.
Admission fee RM53
*RM10 off for students with valid Student ID, at the door.