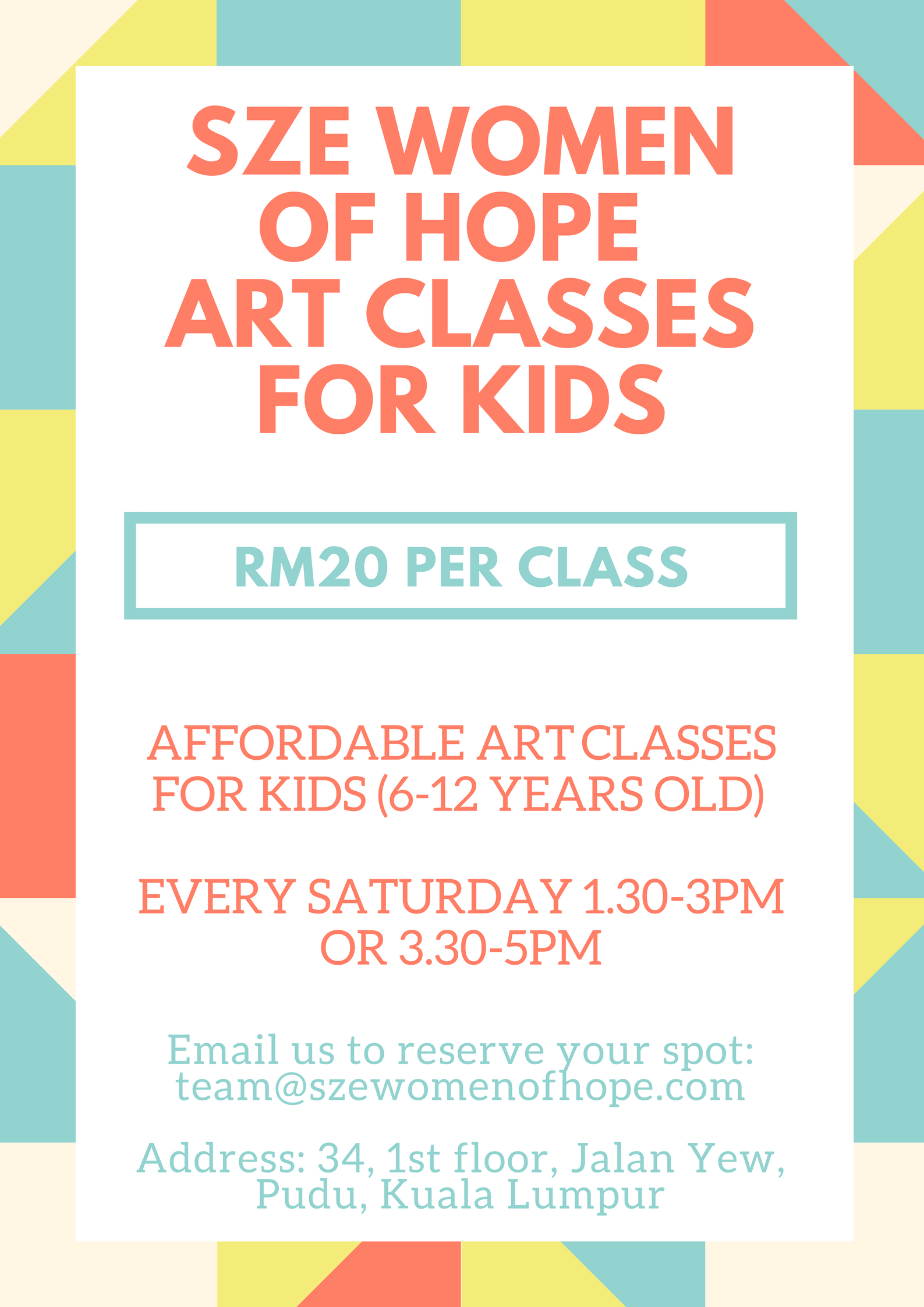 Hi all our beloved community friends,
In case you are not familiar with us – Sze Women of Hope is a non-profit organization advocating for change by connecting the marginalized community to knowledge, experience, and resources through education and vocational training.
We are now running a program for children and adults at affordable prices as a mission to increase literacy in children and to provide arts classes as therapy.
We hope you can help share this news within your community through social media and to those who can benefit most from this program. Also, all tuition fee will go back into providing more affordable education and building schools for underprivileged children.
Thank you for reading and I hope you share the joy of educating children with us!
Email us to book your slot – [email protected] Classes starting in September – December 2018.
Art classes 6-17 years old : Saturday 1.30pm – 3pm // 3.30 – 5pm
Art classes for adults : Sunday 1.30pm – 3pm // 3.30 – 5pm
Address: 34, 1st floor, Jalan Yew, Pudu, Kuala Lumpur
Love and light,
Lily Taylor
Event Dates
Venue
Website
For Enquiries