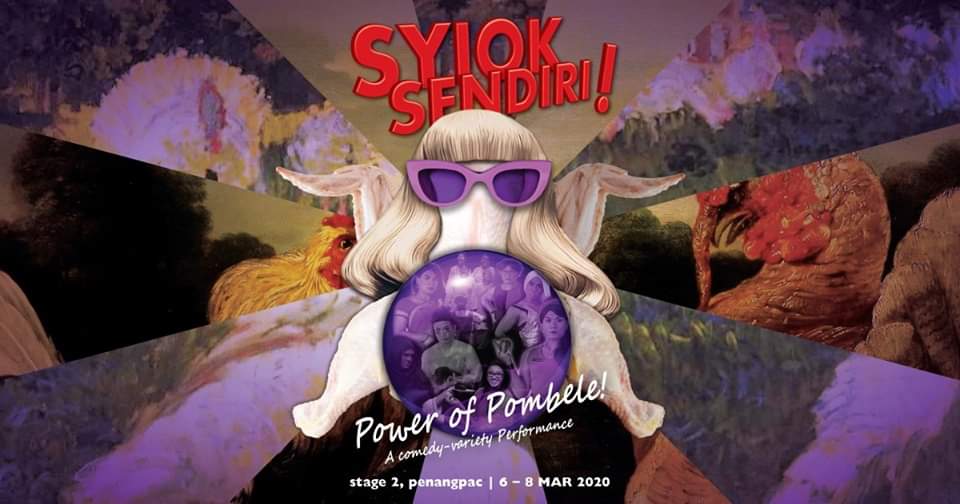 The Malaysian hit comedy-variety show returns with their ninth instalment! Can you believe that? NINTH?! That just goes to show that even in New Malaysia, the country and its people continues to be a treasure trove of endless comedy material. This time, the show is themed "Power of Pombele" to commemorate International Women's Day.
As usual, expect a no holds barred, roller coaster ride with a smidgen of political incorrectness. Purchasing tickets is not recommended if you're a delicate little snowflake. Speaking of money – yes, ticket prices have gone up a tad bit. "But, WHY?!", you ask? What tempurung have you been living under?! It's the trendy thing to do. Everyone is increasing prices for everything, so we figured we should jump on that bandwagon too. See you at the theatre, boys and girls!
#SS9pop features Daniel de Silva, Desmond "Big D" Ngooi, Sotorng Lim, Grayden Goon, and introducing Karam Tabba.
FOR MATURE AUDIENCES ONLY
.
SHOW DATES & TIMES
Friday, 6 March @ 8:30pm
Saturday, 7 March @ 8:30pm
Sunday, 8 March @ 8:30pm
.
VENUE
Performing Arts Centre of Penang (penangpac), Straits Quay
.
TICKETS
RM50 – Standard
RM45 – Concession
RM35 – Early Bird (10 October – 5 January)
BOX OFFICE
+604 – 899 1722 / 2722