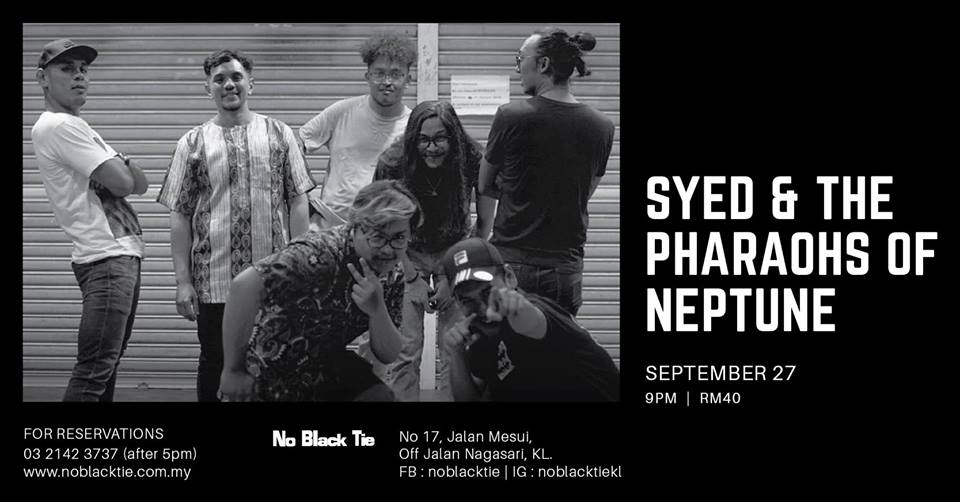 Syed & the Pharaohs of Neptune are actually a bunch of aliens from Neptune.
They are no ordinary Neptunians; they love an art form that originated from Earth called music.
Are they good? On Neptune yes. On planet Earth? We don't know yet. Des wai wi nid yu gais tu kam en wach.
After travelling to earth to pursue their passion, they met a friend called Professor youtube and furthered their studies at the Youtube School of music.
What about experience? They came all the way from Neptune. OF COURSE THEY ARE NEW!
September 27, 9.00pm
Admission fee RM40 (add our optional Set Dinner in your checkout to enjoy our lovely dinner menu)
Don't miss out on our happy hour promo on tapas, beer (by the bottle), wine (by the glass), cocktails and spirits (by the glass) from 6-8pm (Sundays to Thursdays only)!
*RM10 off for students with valid Student ID, at the door.
Event Dates
Venue
Website
For Enquiries
Tickets Link