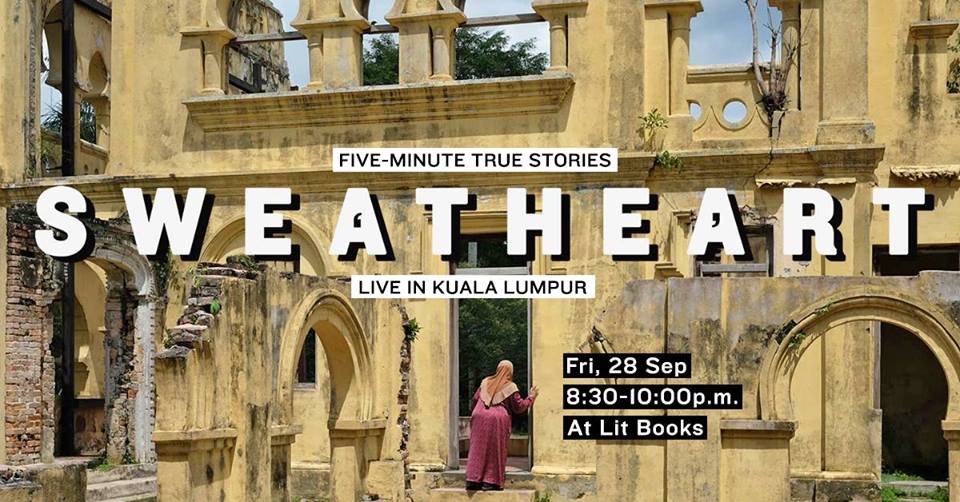 Sweatheart is a new live storytelling night based in Kuala Lumpur, built on true five-minute stories told by both seasoned and first-time storytellers.
Find out more about Sweatheart and subscribe to our email updates at tinyletter.com/sweatheartstory
Our first event is set for Friday, September 28, 2018 at Lit Books (P-01-11 Tropicana Avenue, 12 Persiaran Tropicana, 47410 Petaling Jaya), 8:30–10:00 p.m. Entry is RM20.
You can pick at Elaine and Min Hun's bookshelves, and there's also a tiny bar serving wine and coffee.
Invite your friends! Here's the Facebook event page: facebook.com/events/241640423217841/
If you're planning to come, please register in advance: bit.ly/2NGNHGy
If you'd like to tell a story for our first event (there's no specific theme), please submit your story by September 23 using this form: bit.ly/2LRM2vZ
We look forward to seeing you!
Event Dates
Venue
Website