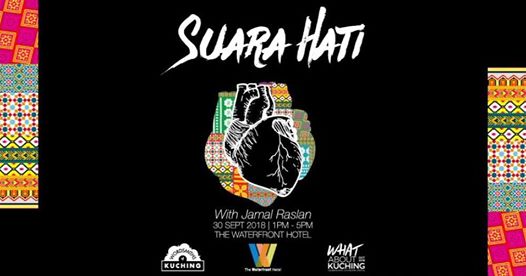 Suara Hati – A Storytelling Workshop by Jamal Raslan
A 4 to 5-hour storytelling workshop that focuses on drawing stories out from within us and crafting it into a piece of prose that can be shared with others.
Conducted by spoken word poet Jamal Raslan, participants will learn about self-awareness and how it helps them connect and find stories.
Participants will then share their stories in Gema – A Suara Hati Showcase.
Tickets: RM40 (adults) and RM20 (students)
For booking or inquiries, contact [email protected]
===============
A B O U T . J A M A L :
Jamal believes that the word is alive and all we need to do is just listen.
Around since 2010, he has performed at local and international stages such as:
TEDxKL and the World Islamic Economic Forum, not to mention organizing international slams such as The Straits and the CEX Slam.
Besides running workshops with Poets Passport Malaysia, he also runs English camps for youths with Englishjer. Jamal's work also crossed over into the commercial space – he's lent his talents to DiGi, MILO, Hotlink and BSN.
Published in 'Malchin Testament – Malaysian Poems' (2016) and 'Tukang Puisi – Antologi Puisi 55 Penyair Muda Malaysia." (2018), Jamal hopes that his poems will one day help form the unique voice that is Malaysian spoken word.
Event Dates
Venue
Website