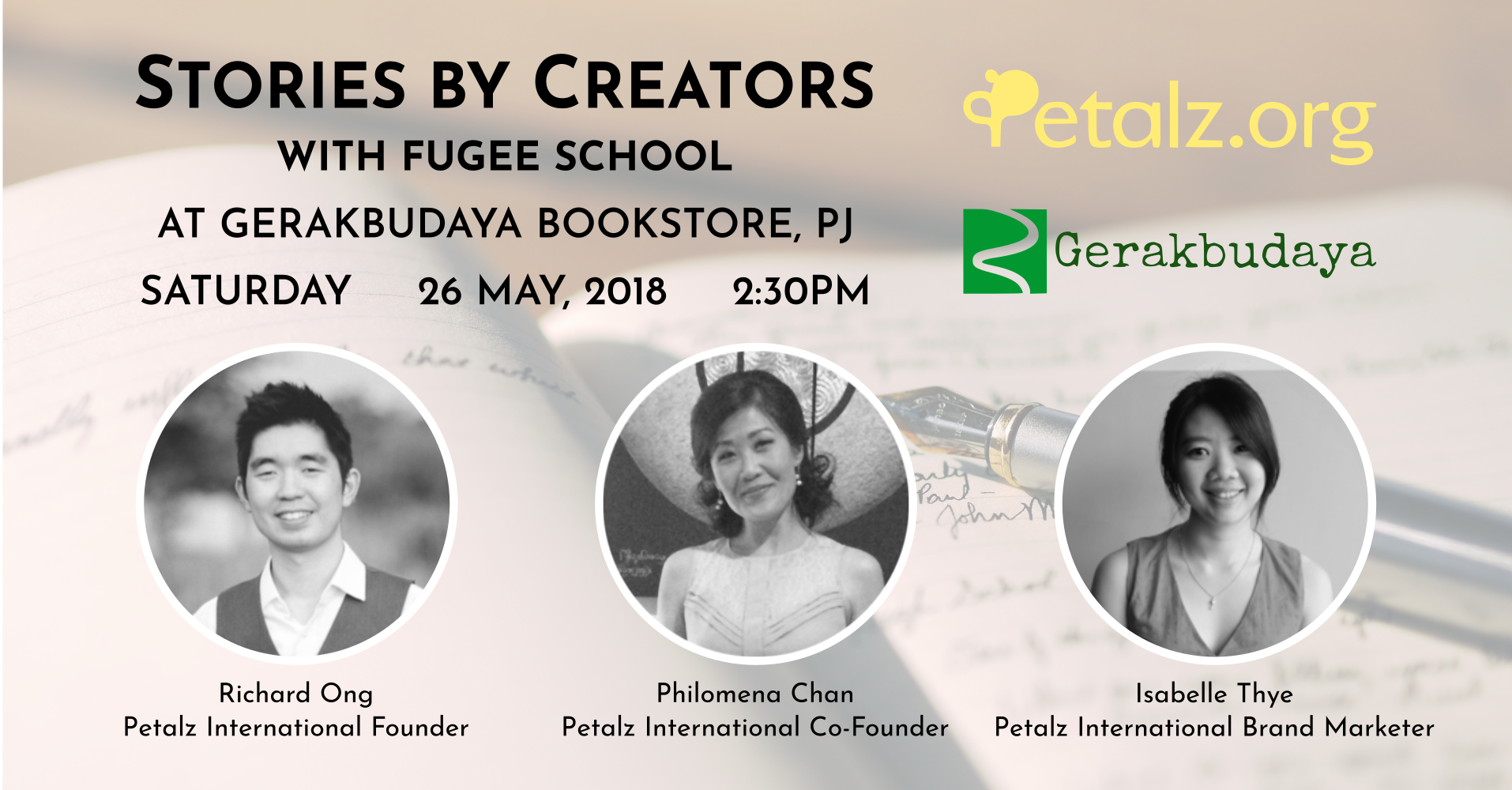 PETALZ's mission is to help you connect with people through stories, as Petalz believes stories have the power to make a difference in your life and with those you connect with.
Besides learning the art and craft of storytelling, Petalz also helps you turn your ideas into a published book.
This month's "Stories By Creators" turns the pages of (teenage) refugees in Malaysia — how Fugee School stepped up to bridge the widening gap 9 years ago — and inside stories of guardians of at-risk children.
These stories reflect me, you, us.
We make up society.
And we are each "refugee of societies" —
locally connected as global citizens.
2:15PM Guest Registration
2:30PM Welcoming Petalz International
2:45PM About "Stories By Creators" – a Moderated Session with Richard Ong, Founder of Petalz and Isabelle Thye, Brand Marketer
3:00PM Meet Creators from Fugee School
3:20PM An Intimate Look at "Stories By Creators" – Exploring Canvases and Storyboards to Create Conceptual Stories
4:20PM Chit Chat | Questions-&-Answers (Q&A)
4:35PM Thank You | Meet-&-Mingle
—–
FUGEE SCHOOL is on a mission to enable refugee children to realise their potential — by equipping them with academic, vocational and life-skills, in an environment free from discrimination and exclusion.
GERAKBUDAYA — 'movement of cultures' — is a publisher, community hub, and bookstore of critical and alternative perspectives and hidden histories of Southeast Asia and the wider world.