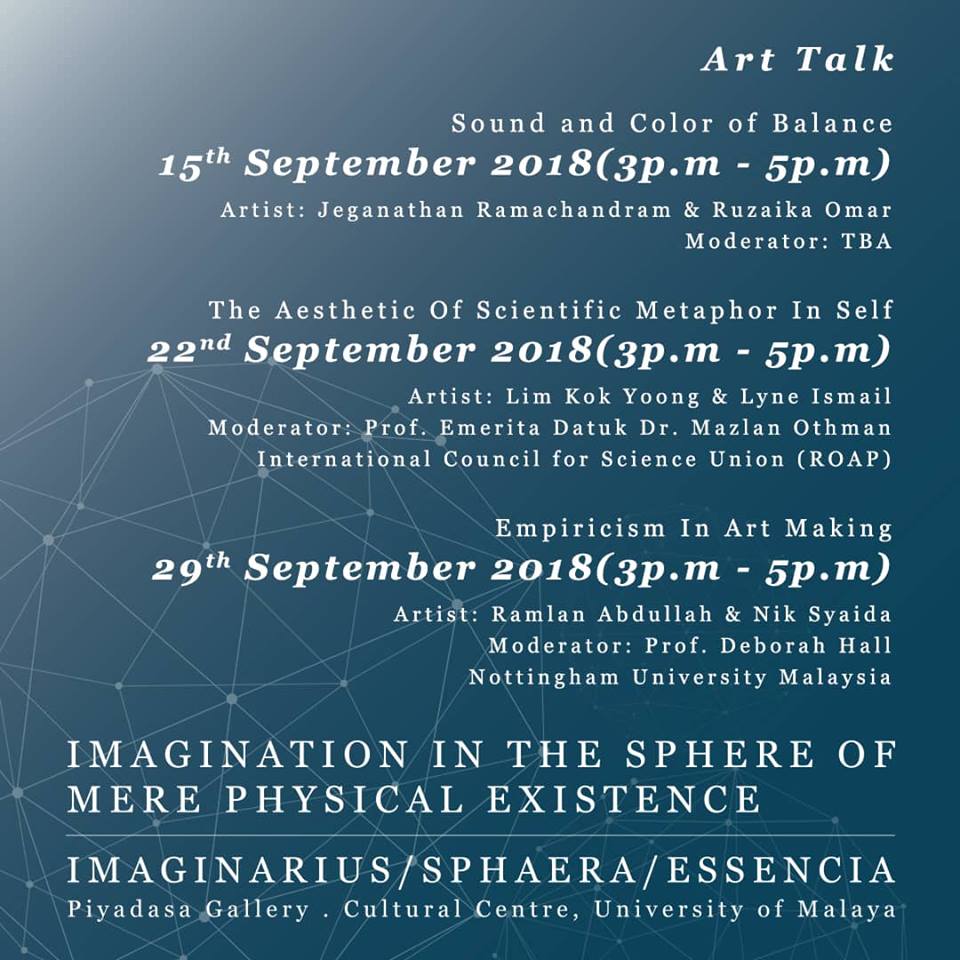 Sphaera Talks: Empiricism in Art Making.
Date: 29th September 2018
Time : 3-5pm
Venue: Piyadasa Gallery, Cultural Centre, University of Malaya
Speakers: Artists Ramlan Abdullah and Nik Syaida
Moderator: Prof. Deborah Hall, Nottingham University Malaysia
Does empiricism, the establishment of demonstratable and repeatable truth at the heart of all scientific research, has a place in artmaking?
This talk will reflect on scientific methodologies applied to making art.
Ramlan Abdullah's 'buckyballs' revolve around the idea of making with recycling solid waste materials.
The artist made and constructed the most basic 3D form, which has a globular form.
It involves measurement as well as coordination of order and precision in basic assembly, just like Leonardo da Vinci's understanding of art that is guided by what was perceived as a sacred geometry known as the divine proportion or the golden ratio.
Meanwhile, Nik's whole process of creating the artwork starts with the experimentation of plate making.
This allows her to explore an alternative approach to printmaking.
Prof Deborah will be moderating this question and offering her own take on where scientific methods can be applied creatively!
Event Dates
Venue
Website