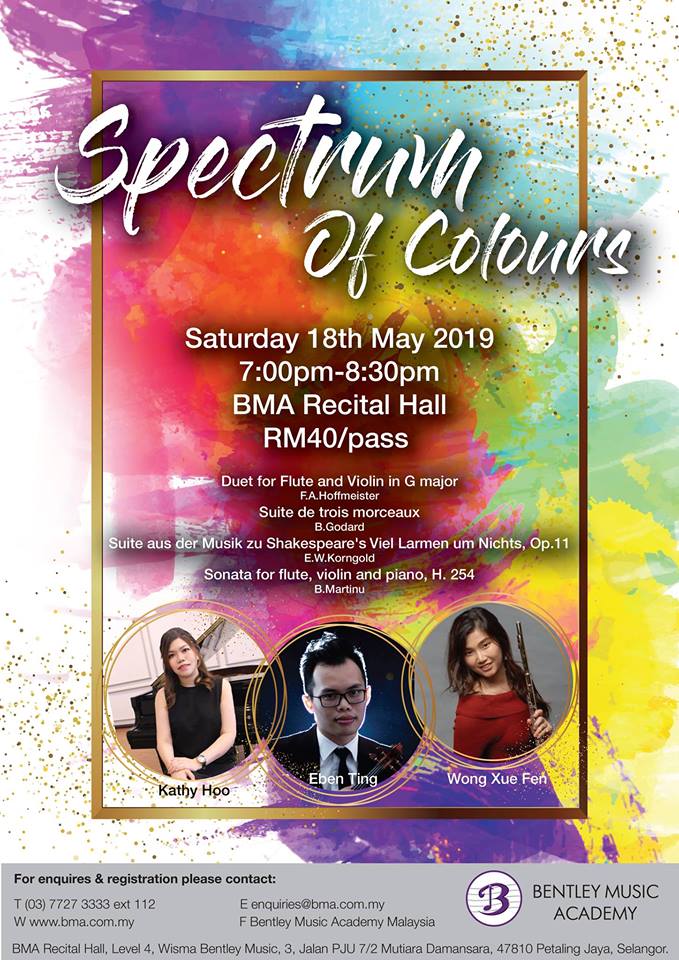 Three sympathetic yet contrasting instruments set the explorative platform for a spectrum of musical colour.
Beginning with the interaction of timbre and tonal color, to the maturing of harmonic landscapes…
How did music transform into a variety of exquisite forms of expression?
Come!
Join us!
Breathe in the spectacular experience!
Flute: Wong Xue Fen
Violin: Eben Ting
Piano: Kathy Hoo
PROGRAMME:
Hoffmesiter, Franz Anton – Duet for Violin and Flute in G major
Godard, Benjamin – Suite de Trois Morceaux
—Intermission—
Korngold, Erich Wolfgang – Suite aus der Musik zu Shakespeare's 'Viel Lärmen um Nichts', Op.11
Martinů, Bohuslav – Sonata for Flute, Violin and Piano, H. 254