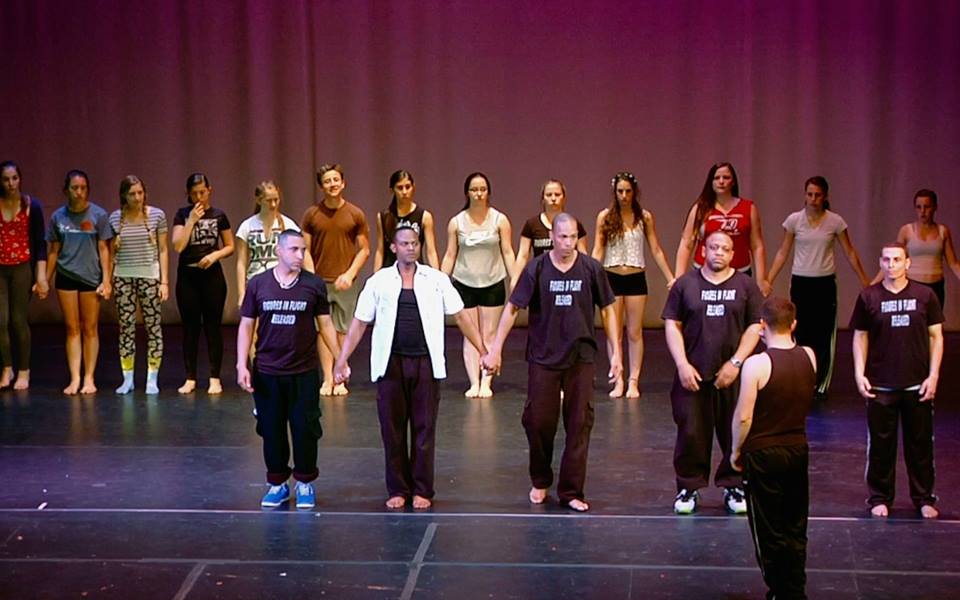 SPECIAL EVENT: FILM SCREENING
INCARCERATED RHYTHM
1 SEP
3:00PM
Incarcerated Rhythm follows six men during their three years of freedom after each spent over a decade in federal prison. While serving time, all six men participated in a modern dance rehabilitation program, the only one of its kind in the United States. Now free, they have to navigate old relationships, secure a job, and decide whether to continue dancing or move on. The documentary was directed by Indrani Kopal in New York and had its World Premiere in April at the 13th Annual Harlem International Film Festival 2018 with Indrani winning the special "Mira Nair Award for Rising Female Filmmaker".
The screening will be followed by a Q & A session with the filmmakers.
Image: Welcome to the World performance rehearsal
ACARA ISTIMEWA: TAYANGAN FILEM
INCARCERATED RHYTHM
1 SEP
3:00PTG
Incarcerated Rhythm mengikuti kisah enam lelaki menjalani kehidupan setelah tiga tahun dibebaskan dari penjara. Ketika di dalam tahanan penjara, keenam-enam mereka telah menyertai program rehabilitasi tarian moden, satu-satunya program di Amerika Syarikat. Setelah bebas, mereka harus membahagikan antara hubungan lama, mendapatkan pekerjaan, dan pilihan sama ada ingin terus menari atau biarkan berlalu. Dokumentari ini diarahkan oleh Indrani Kopal di New York dan telah ditayangkan untuk World Premiere pada April di 13th Annual Harlem international Film Festival 2018 dengan pengarahnya membawa pulang anugerah istimewa "Mira Nair Award for Rising Female Filmmaker."
Tayangan ini akan disusuli dengan sesi soal-jawab bersama pembikin filem.
Event Dates
Venue
Website