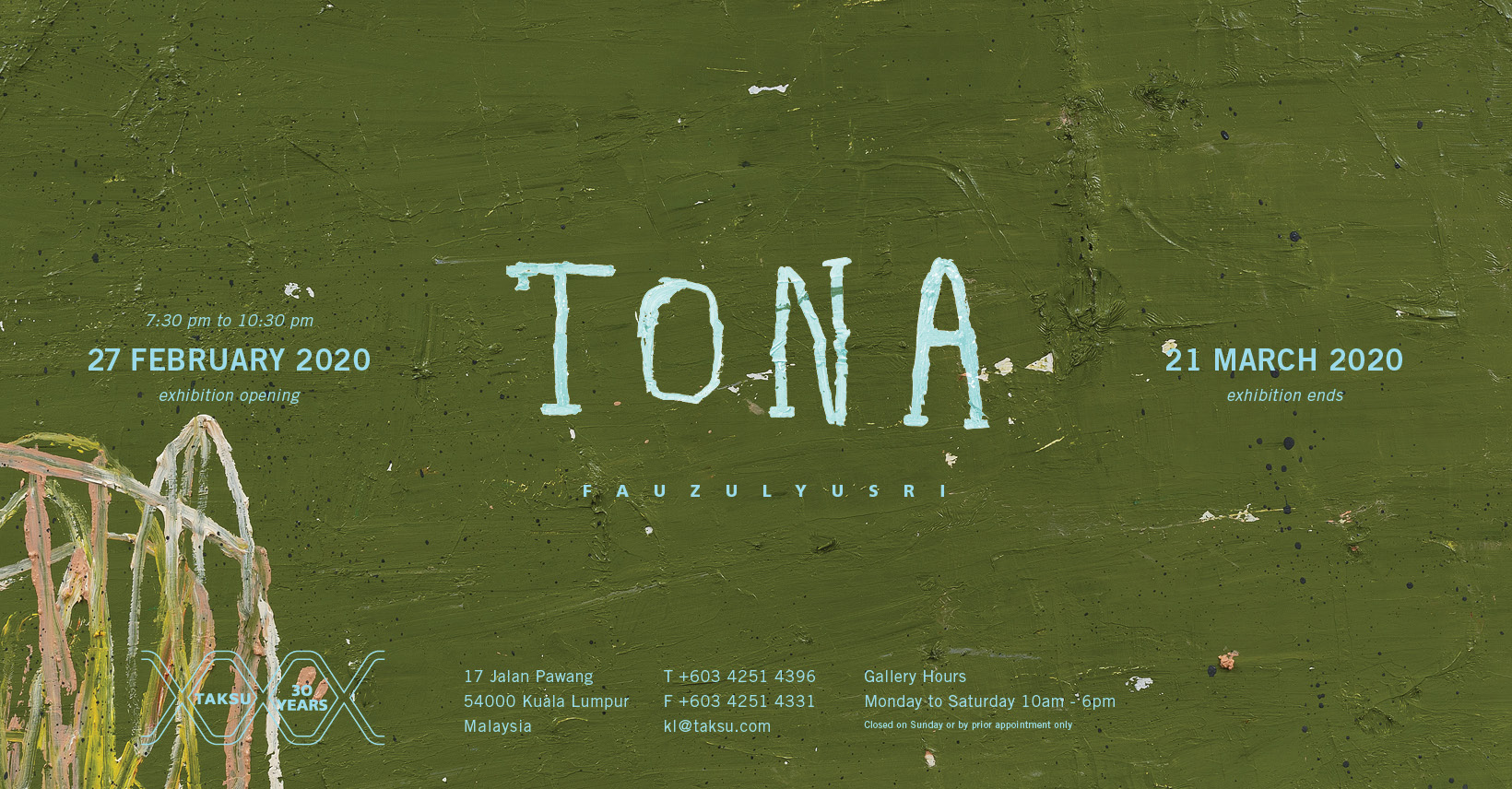 TAKSU KL will be showcasing "TONA", the new series of artworks by Fauzulyusri. Join us at the Opening Reception with artist in presence.
Opening Reception
Thu, 27 February 2020, 7:30pm to 10:30pm
17 Jalan Pawang 54000 KL
RSVP by 26 February to [email protected]
For this latest series of work, it is when the thoughts of nature come into perspectives; it is always the thought about leaves, flowers, animals, water and land, clouds and rain. Environment and weather. That everything moves in a rhythm that matches well with each other to create harmony. The whole idea derives from nature. Nature is the fundamental of the universe. The physical life and the phenomenon. The way that particular types of things exist and change of their own accord.
With this imaginary and his experiences, Fauzulyusri expresses it into his art. He translates it into his artworks. He uses nature hues as his muse. His ideas comes from memories and surrounding. He expands it on canvas and to give meaning on each creation by using colours to create tones.
For enquiries, kindly send us a message or email to [email protected]
#taksugalleries #taksuexhibitions #soloexhibition #malaysianartist #contemporaryart