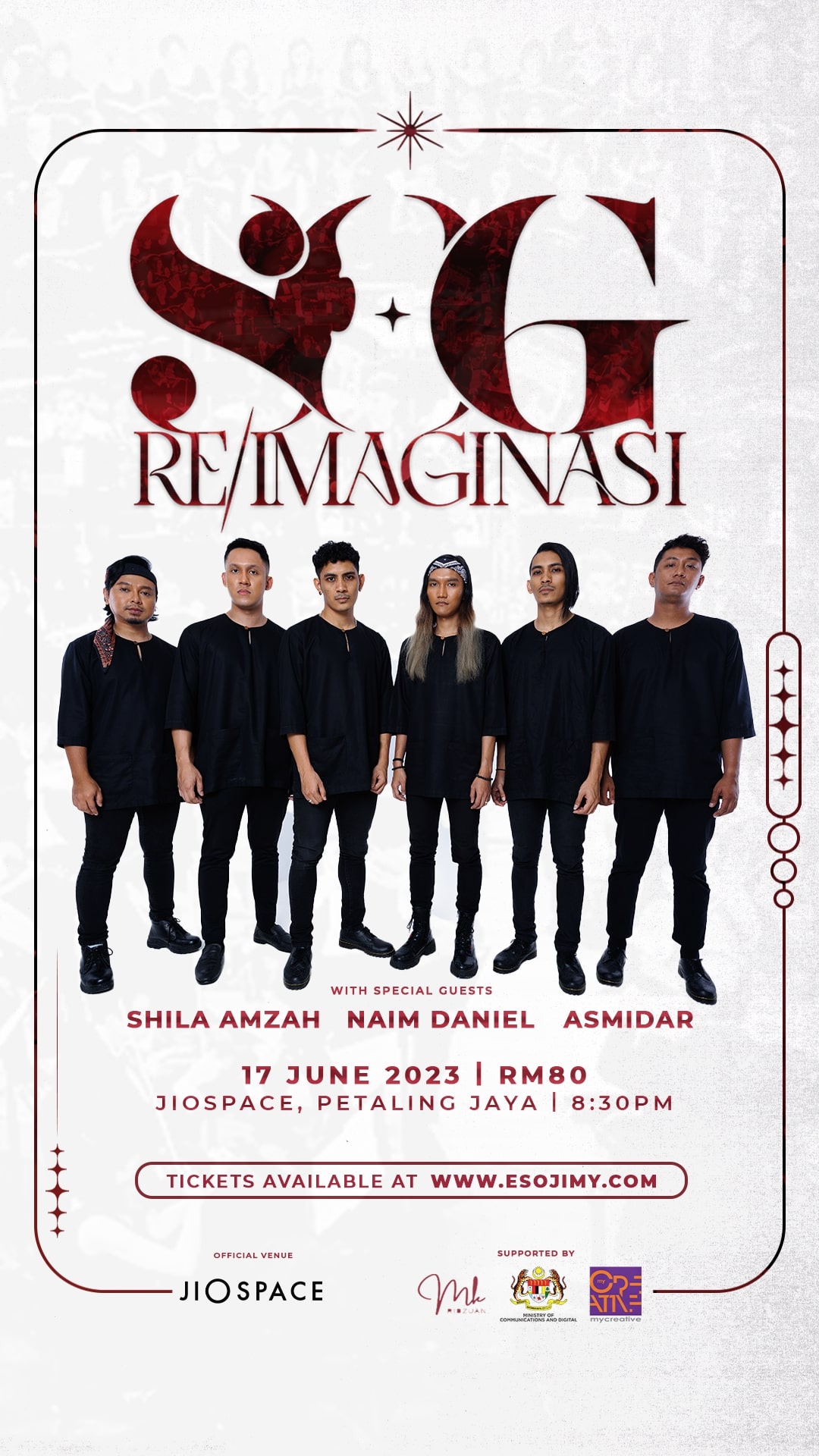 Sekumpulan Orang Gila Set to Rock the Stage with a Spectacular Orchestra X Post-Hardocre Concert
Sekumpulan Orang Gila (also known as SOG), the post hardcore band that won the grand prize for Anugerah Juara Lagu 36 (AJL36) and Best Rock Song for Anugerah Industri Muzik 23 (AIM 23) in 2022, is excited to rock the stage on its upcoming concert on June 17th, 2023, at Jiospace, Petaling Jaya. The concert will feature a one-of-a-kind orchestra performance and guest appearances by some of Malaysia's top talents, including Shila Amzah, Naim Daniel, and Asmidar.
SOG Band has been making waves in the music scene with its unique sound and powerful lyrics. Its members are thrilled to bring their music to life on stage and showcase their talents to fans old and new. The band's fans can expect an unforgettable experience as the musicians are planning a show that will be unlike anything they've seen before.
The orchestra performance will add an extra layer of depth to SOG Band's music, elevating their sound to new heights. Shila Amzah, Naim Daniel, and Asmidar will also join the band on stage for some epic collaborations. These talented artists have made a name for themselves in the music industry and are sure to add even more excitement to the concert.
Performance Duration : approx. 2hrs 15 mins (includes 10 mins intermission)
Ticket : RM80 (all standing)
For more information, visit www.esojimy.com