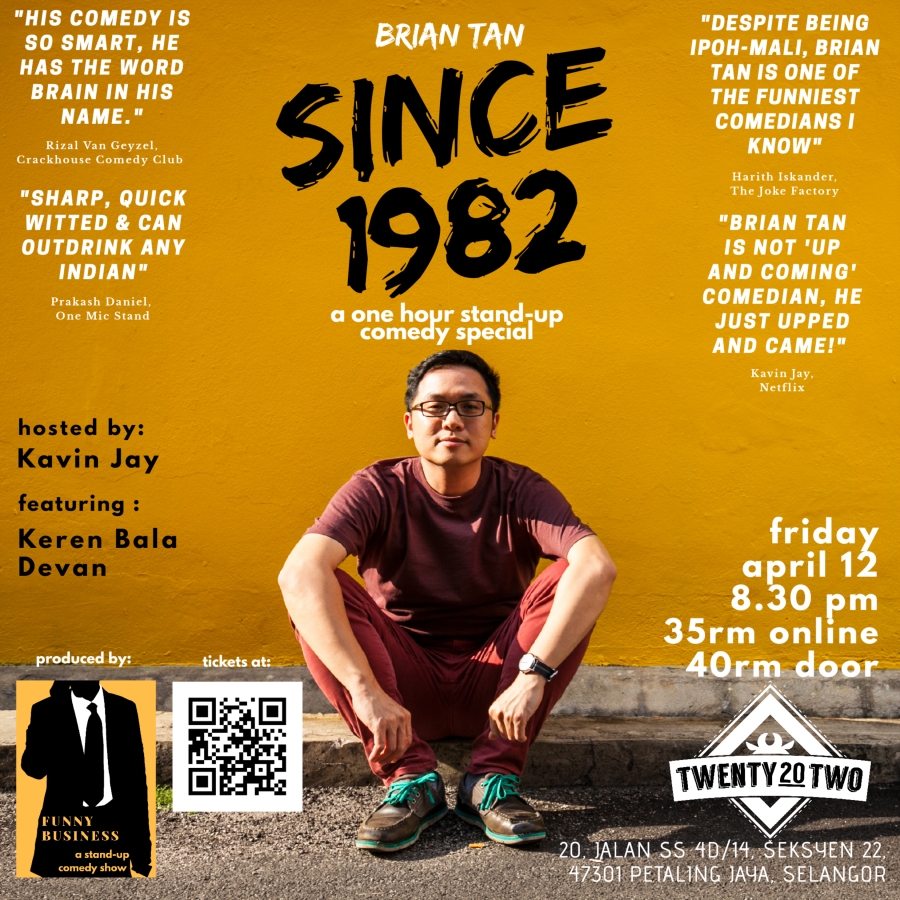 "SINCE 1982" is Brian Tan's FIRST ever ONE-HOUR COMEDY SPECIAL!
"SINCE 1982" will be a showcase of Brian-humour, unleashed! But he is not alone. Hosted by his long-time mentor *Kavin Jay* (Netflix) with opening act, his comedy brother *Keren Bala Devan* (iFlix), it promises to be a night of unforgettable laughs.
Brian Tan has wowed audiences internationally with his razor sharp wit. He will take you on a side-splitting journey, twisting everyday scenarios to lay bare the absurdity that is life.
An accomplished showman and writer, Brian was on the content team for both Malaysian Netflix Comedy Specials; an alumnus of 'Comedy Zone Asia' (from the prestigious Melbourne International Comedy Festival), a member of 1 MCB and an all-round stand-up guy (heh).
Catch him LIVE at 'Since 1982' on April 12th 2019 at Twenty20Two!
Show starts at 2100, doors open 2030. Tickets are RM35 online and RM40 at the door.
https://www.facebook.com/events/592311977947909/