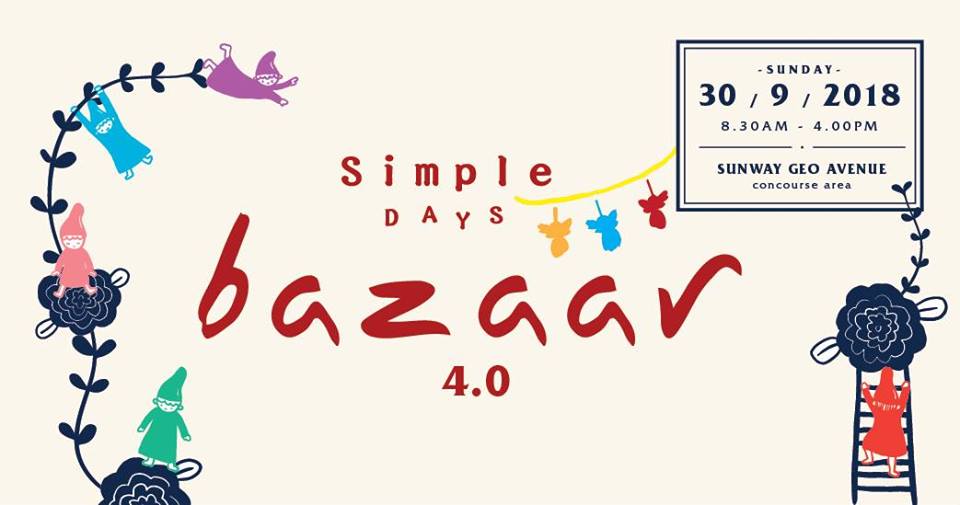 Simple Days Bazaar 4.0
Come join us for a Wonderful and Funfilled Day to experience:
° Waldorf Education Exhibition
° Waldorf Classroom Activities
° Parenting Talks (From Waldorf Perspective)
° Fun hands-on children's games
° Yummy Food & Beverages
° Unique handcrafted goods
° Organics and Natural Products
° Fine Arts and Artisan Crafts
° Farmers Market and many more.
For more details, contact Allison Yee +6011 2883 3333 or Wei Sum +6012 3388 597
Simple Days Bazaar 4.0 is initiated with the aim to spread awareness to more people on the essence of Waldorf Education while raising funds for Waldorf Kelip Kelip.
This year, we feature an experiential tour with a series of Waldorf Classroom Activities for your better understanding about this education and why it is often described as an education for the Head, Heart and Hands.
On the other hand, we also bring to you a lot of others interesting features such as handmade and handcrafted goods; fine arts and artisan crafts; homemade, organic and natural products; farmers market; children activities; parenting talks from Waldorf perspective and many more.
Through this event, we also hope to make this a platform to build a closer relationship with vendors and work together in promoting a healthy and sustainable lifestyle to end-users.
With warmest wishes, we passionately call out loud to EVERYONE in JOINING US to make this event a memorable one for all.
Event Dates
Venue
Website