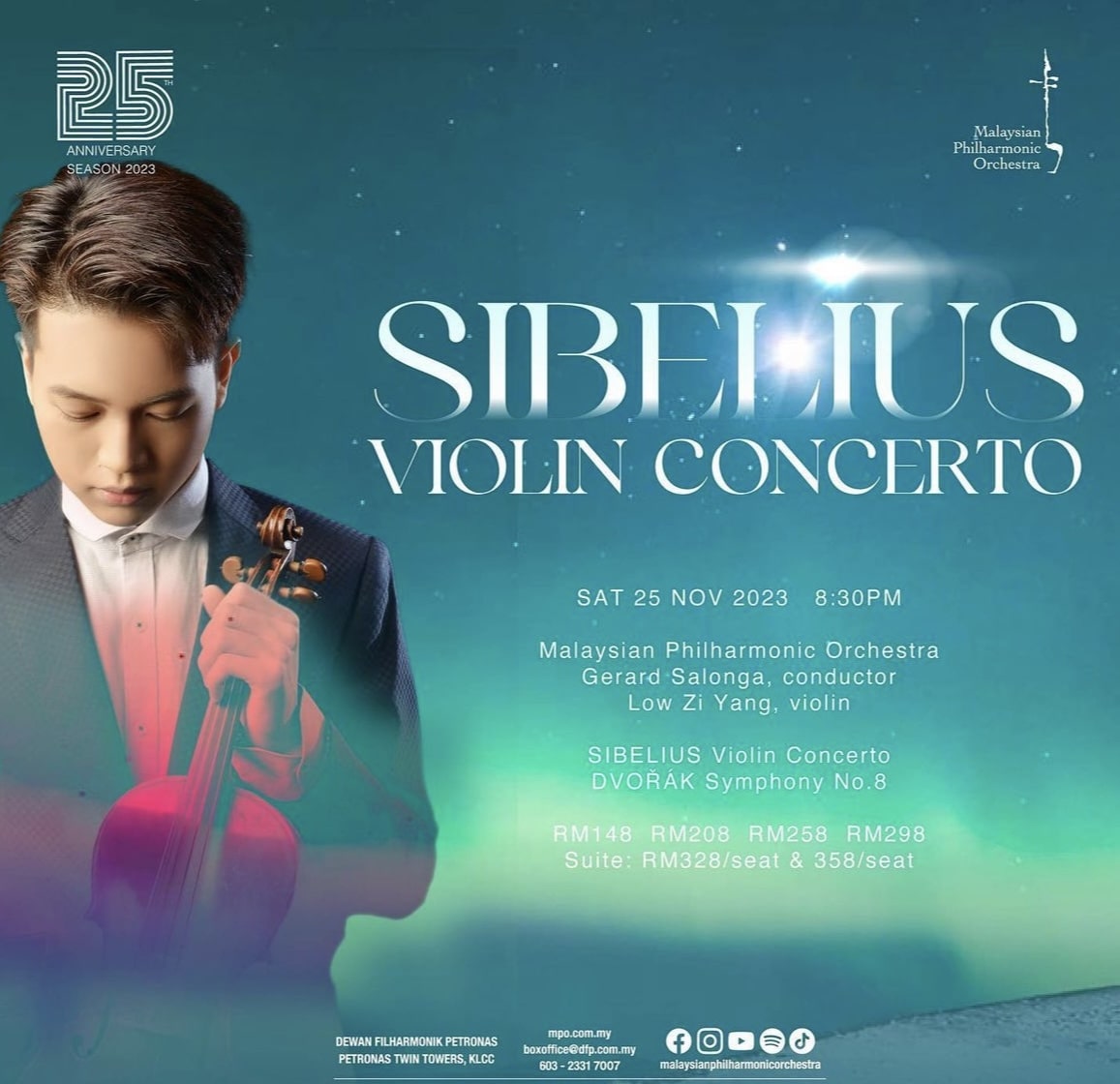 Young Malaysian talent Low Zi Yang makes his MPO debut, performing the enigmatic and soulful Sibelius Violin Concerto.
From its magical opening theme to the exhilarating finale, Sibelius highlights the violin's full range of technical and expressive possibilities in his sweeping, powerful style.
Dvorák's cheerful 8th Symphony bubbles with lively lyricism and Bohemian folk tunes.
Tickets available now at http://mpo.com.my/season2023/sibelius-violin-concerto
Be The Instruments That Keep Us Alive.
Make a tax-deductible donation today at http://mpo.com.my/donate