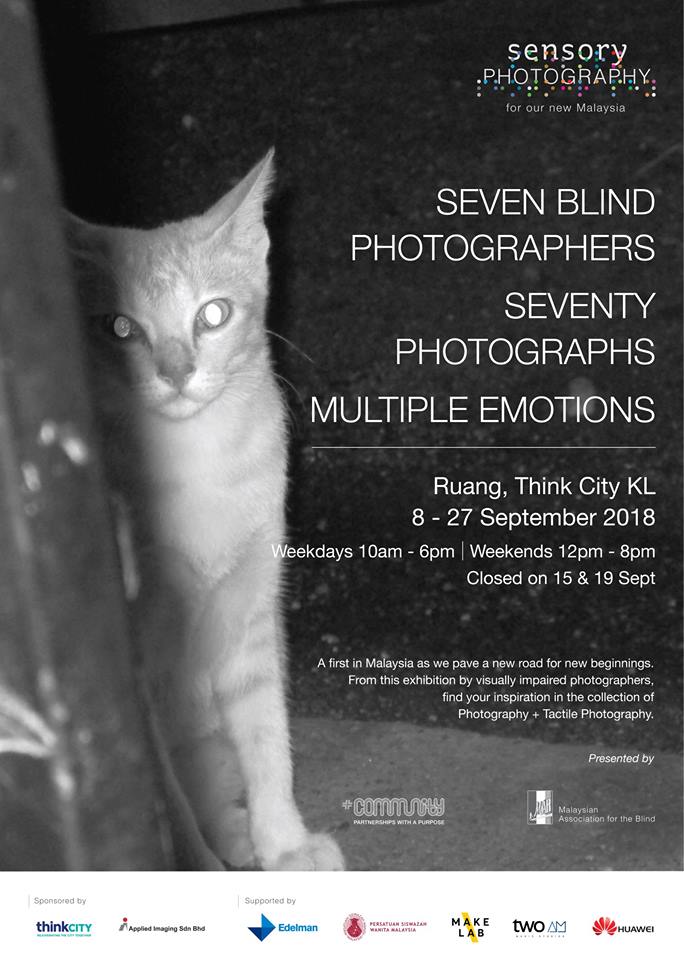 Seven Blind Photographers: Seventy Photographs –
Get inspired by a new experience. This is Malaysia's first exhibition on Photography + Tactile Photography with Audio.
A collection of 70 by 7 visually impaired photographers, there is a story in every piece. Photographs that are not just seen but with stories that can be touched.
From a journey of empowerment for the visually impaired, find your inspiration from their Sensory Photography collection – a new first for our country and for you.
Date : 8-27 September 2018
Time : 10am – 6pm (weekdays), 12pm – 8pm (weekends)
Venue : RUANG by Think City
Event Dates
Venue
Website