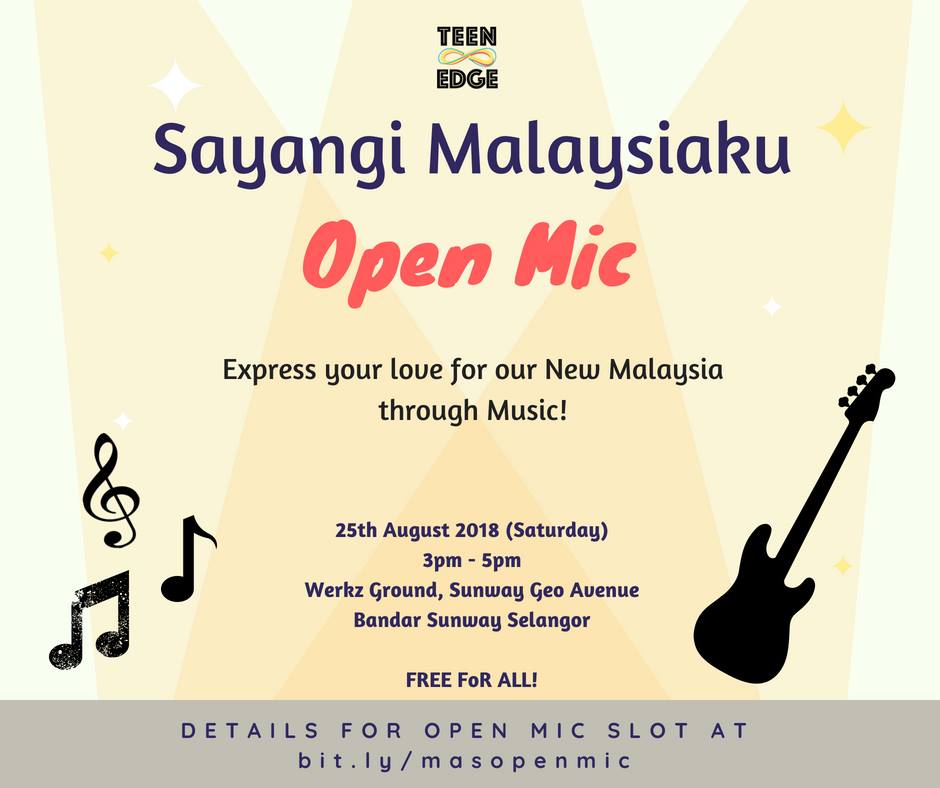 This 61th Merdeka celebration and Malaysia Day will be a special one as we welcome a New Malaysia! To express our love for the country, what's better than doing it through music?
This event is open and FREE for everyone! If you would like to sign up for an open mic slot, please find details below:
1) Performance less than 10 mins.
2) Song choice should reflect your love and aspiration for the country.
3) Song can be of any language.
4) Songs are not limited to patriotic songs, you may choose any song that expresses your feelings for Malaysia.
5) Please prepare your own instrument (guitar or ukelele only due to space restriction)
6) It's a free and easy session, so just put up your best performance and enjoy!
Do note that there is NO PA System (no microphone and speaker) so everything will be unplugged and it's a casual music sharing session!
Every performer will receive a RM100 voucher for MASSA Watch Collection after the session and 1 outstanding performer will WIN A FREE SEAT to our song writing workshop in October!
To register for open mic, visit bit.ly/masopenmic
Event Dates
Venue
Website
Tickets Link