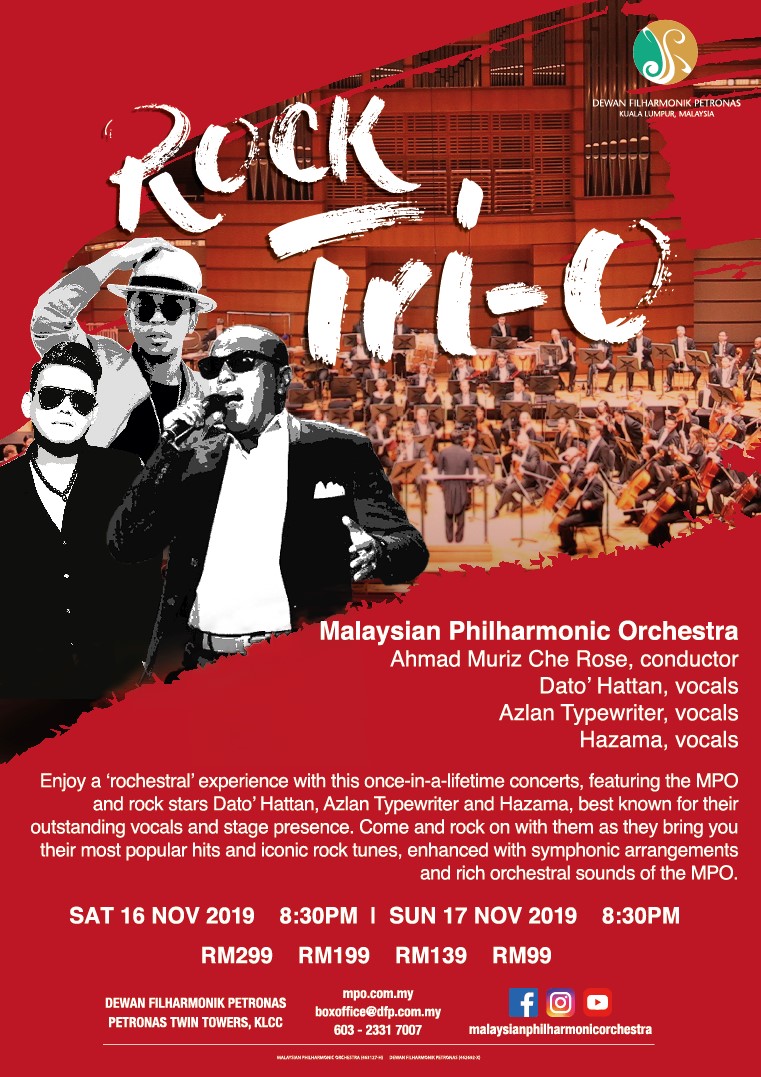 Malaysian Philharmonic Orchestra
Ahmad Muriz Che Rose, conductor
Dato' Hattan, vocals
Azlan Typewriter, vocals
Hazama, vocals
Enjoy a 'rochestral' experience with these once-in-a-lifetime concerts, featuring the MPO and rock stars Dato' Hattan, Azlan Typewriter and Hazama, best known for their outstanding vocals and stage presence. Come and rock on with them as they bring you their most popular hits and iconic rock tunes, enhanced with symphonic arrangements and the rich orchestral sounds of the MPO. Among the rock hits to be performed by the MPO are Gerhana, Biso Bonar, Tiada Lagi Kidungmu, Stairway to Heaven, popular songs by rock group Sweet Charity and also evergreen medleys.
RM299 RM199 RM139 RM99