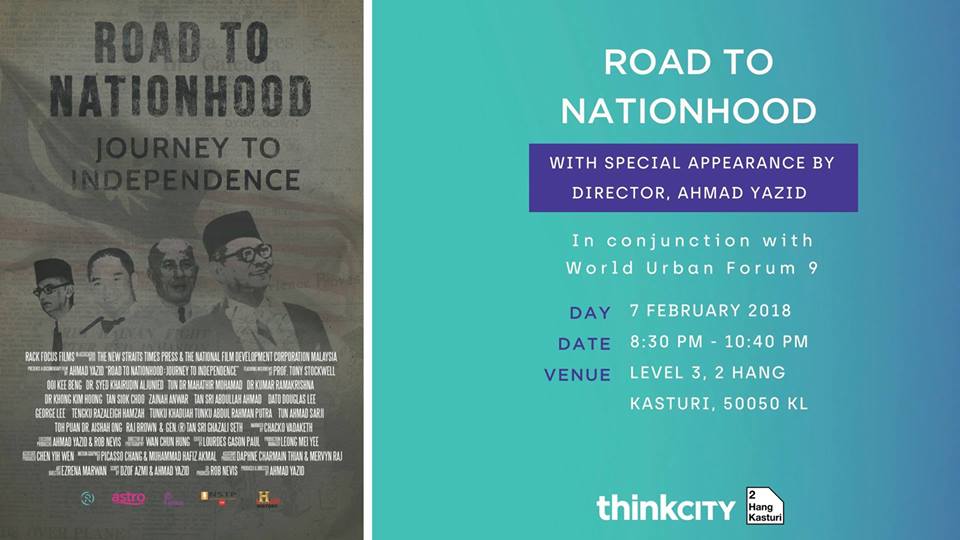 Road to Nationhood is a 2-part historical documentary film that traces Malaya's journey to gain independence and the formation of Malaysia which features unseen archive and footage from the past, relived through advanced and cutting-edge visual effects (VFX).
The documentary's main focus — to account untold stories of the founding fathers such as Tunku Abdul Rahman Putra, Tun Tan Cheng Lock, Tun V.T. Sambanthan and Mr. Lee Kuan Yew as told by close associates, family, and friends.
The film chronicles the period from 1941 to 1957.
A moderated Q&A session is available with the filmmaker after the screening.
Free Admission, come and join us!