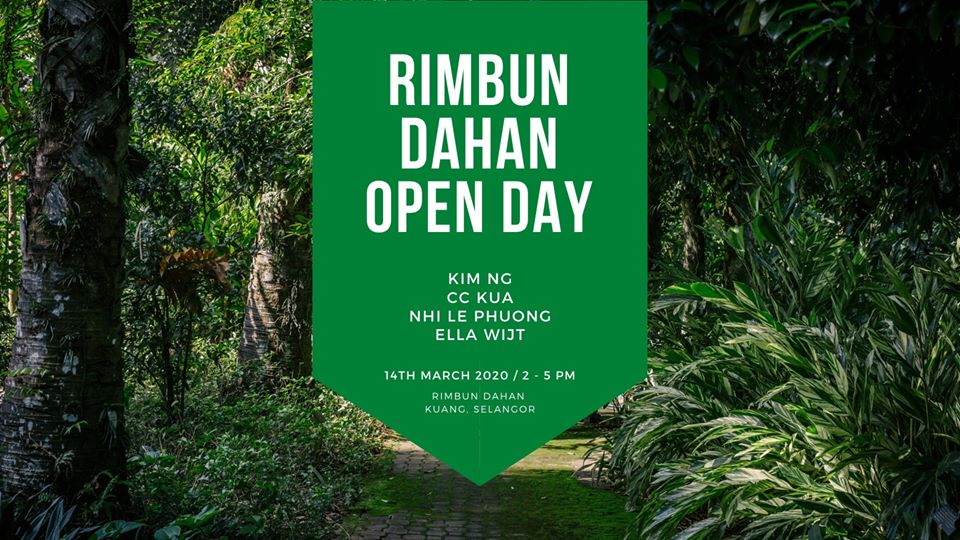 Rimbun Dahan invites art enthusiasts and members of the public to visit our grounds and the studios of our current resident artists: Kim Ng (Malaysia), CC Kua (Malaysia), Nhi Le Phuong (Vietnam) and Ella Wijt (Indonesia). The artists will open their workspaces to showcase their works in progress and be on hand to answer any questions and discuss their work and process.
Nhi Le Phuong will also be conducting a workshop from 4pm till 7pm on that day. A performance will follow the workshop. Don't miss this opportunity to learn more about performance art!
Our gardens, underground gallery, and our two traditional houses will also be open for visitors. Admission is free.
DATE: 14th March (Saturday)
TIME: 2pm – 5pm
PLACE: Rimbun Dahan, KM 27 Jalan Kuang 48050 Kuang (near Sungai Buloh)
LANDMARKS: Our front gate is opposite Warung Selera Ria and also next to the start of Lorong Belimbing
For any questions, please email our Arts Manager Xeem at [email protected]