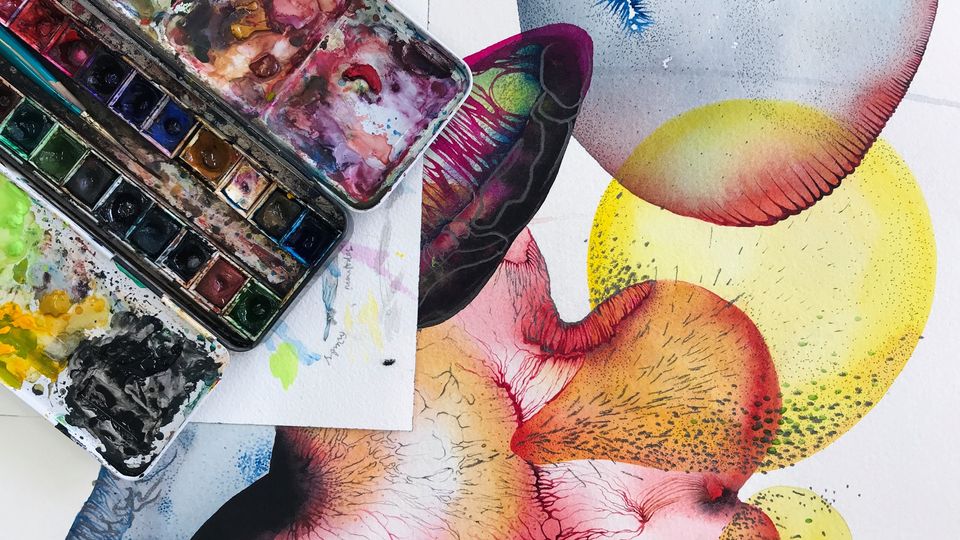 Rimbun Dahan invites art enthusiasts and members of the public to visit our grounds and meet our current resident artists: visual artist Shiela Samsuri (Malaysia) and author Anna Tan (Malaysia).
++Shiela will open her studio workspace to display and discuss her work in progress.
++ Anna Tan will give a short reading of some of her recent writing.
++ A new selection of works from the Rimbun Dahan permanent collection, featuring works by female resident artists, is open for viewing in the Underground Gallery.
++ Rimbun Dahan director Angela Hijjas will give a tour of the indigenous Southeast Asian garden.
++ Our two heritage houses will also be open for visitors.
Admission is free but due to social distancing restrictions, slots are limited. YOU MUST REGISTER TO ATTEND.
Register here: https://forms.gle/p13q9Fr48qRCyf929
DATE: 13 September 2020 (Sunday)
TIME: Morning session 9:00am-1:00pm, Afternoon session 3:00pm-7:00pm.
PLACE: Rimbun Dahan, KM 27 Jalan Kuang 48050 Kuang (near Sungai Buloh)
LANDMARKS: Our front gate is opposite Warung Selera Ria and also next to the start of Lorong Belimbing
REMEMBER:
++ Social distancing restrictions apply. Please wear a mask in all indoor and crowded outdoor venues.
++ Please wear mosquito repellent and practical shoes for the garden tour. Bring an umbrella in case of rain.
++ Apologies, Rimbun Dahan is not a wheelchair accessible venue.
For any questions, please email [email protected] or WhatsApp Angela at +6012-21-4229 or Bilqis at +6017-3103769.
ABOUT THE ARTISTS
Shiela Samsuri is resident for 6 weeks, working on several projects, including 'Wandering, Collecting, Archiving, Unfolding', a drawing language exercise where one wanders around Rimbun Dahan, collecting things that have fallen onto the ground, microscoping them to understand their discreet patterns (and sometimes unseen lives), archiving and unfolding them into drawing iterations and narratives. An architect by training, she leads R+, a research unit of GDP Architects. As a visual artist, her works have been exhibited at many contemporary art shows such as SH/FT 2019; she was a finalist of the Malaysia Emerging Artist Awards 2019.
Anna Tan is undertaking a 2-month residency at Rimbun Dahan, working on the first rewrite of 'The Weight of Sin', the culmination of the Absolution duology, a high fantasy series set in a magical Malaccan Sultanate-esque world that draws on Nusantara culture, language, and imagery. The author of fantasy books 'Coexist' and 'Dongeng', Anna's short stories have been included in various local and international anthologies. She is also treasurer for the Malaysian Writers Society, and organiser of NutMag, an annual zine published by MYWriters Penang.