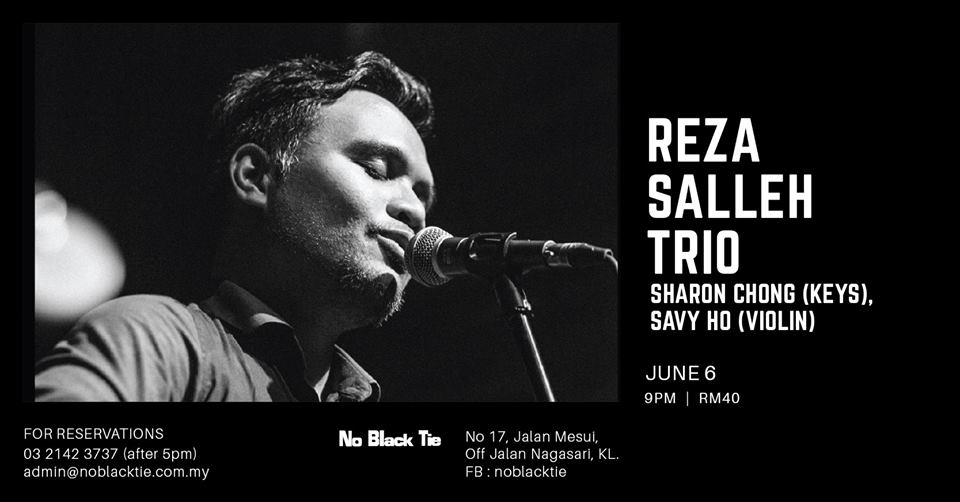 One of the top names in Malaysia's acoustic scene, Reza Salleh is a central figure in Malaysia's thriving singer-songwriter circuit. His music is "a little bit of everything", drawing from pop, grunge, R&B, folk and a lot of other genres he grew up listening to.
Reza has played in Australia, Laos, Singapore, Thailand, Korea, Indonesia and Japan. He was the first Malaysian to be invited to play a major stage at Japan's 19th Annual Sunset Live Festival in Fukuoka, Japan in 2011 and was invited to play the Asia Music Found showcase and the Nakasu Jazz Festival last year in the same city. In 2016 he played the Daegu Folk Festival in Daegu, Korea.
Admission fee RM40 (add our optional Set Dinner in your checkout to enjoy our lovely dinner menu)
*RM10 off for students with valid Student ID, at the door.