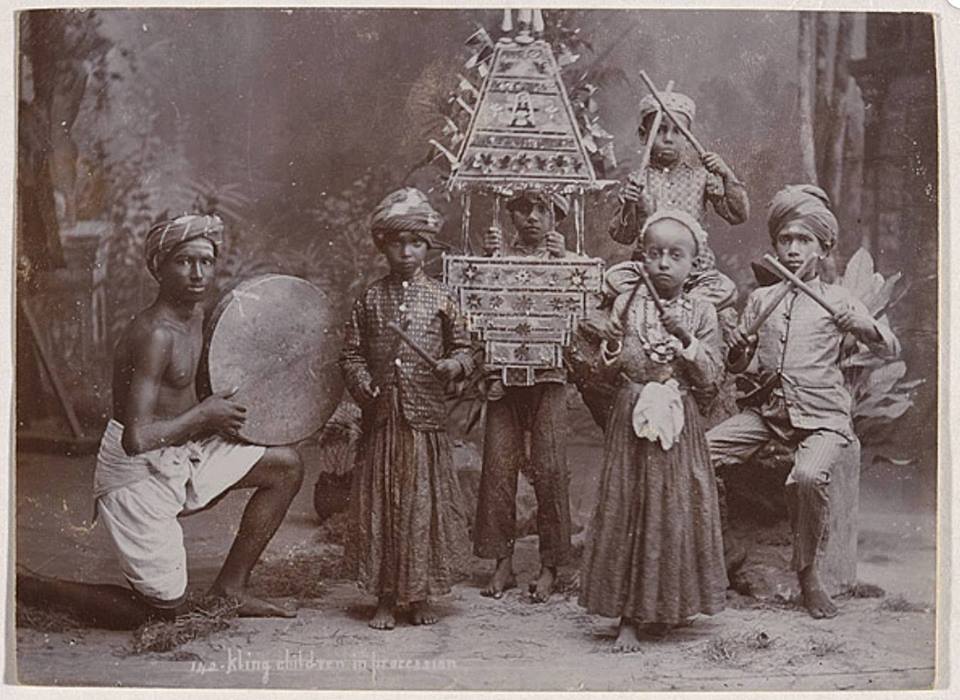 We live in a time of being overwhelmed by information. Each day, digital archives of our common past grow at such a rapid pace that for the first time in modern history, scholars and independent researchers residing in countries with a developing economy, who do not have privileged access to the resources of big and prestigious institutions of higher learning, are able to harness the power of the internet and the generosity of anonymous colleagues from all over the world to write ambitious and imaginative histories.
But the problem is – when faced with this much materials… where does one begin? How do we adopt the savviness of a millennial in ferreting out information from the world wide web, make use of the generosity of librarians and archivists who have dedicated hours and hours of their time scanning and digitising so many documents, artworks, records, and memos – in order to make these as publically accessible as possible to the world?
Contrary to popular belief, the ability to research like a millennial is not something that one is born with, but a skill that one acquires through years and years of practice. This workshop is designed for researchers (independent or institutionally affiliated) interested in some ideas of the possibilities of doing research on 19th century and early 20th century colonial histories of Malaysia from a global perspective using the internet.
And no, this is not a deliberate anachronism. The term 'Malaysia' has been used in numerous instances since the 19th century to define various forms of geographical, cultural and political imaginations related to territories in this part of the world, not only from 1963 onwards.
The workshop is open to all. No university qualifications necessary, but come with passion, interest and a willingness to do the hard work of researching. Did we also mention that at bare minimum, participants need to actually have a strong interest in reading?
Token registration fee is RM25. Limited to 15 participants. The money will go to providing you with a healthy lunchbox and a drink.
What the workshop will cover:
– What is Imperialism? Setting the record straight.
– Where are the resources (English, Chinese, Malay-Jawi, and Indonesian – still learning Tamil, sorry!) available in the digital sphere? What is out there in this ever-expanding cyber-universe?
– How to look for materials? How to trust in things and listen to objects other than texts?
– How not to be trapped by toxic forms of ethno-nationalist imaginations?
– How to develop a lexicon for keywords? How to motivate yourself to learn another language?
– How to make connections across disciplines? How to read against the archive? How to be promiscuous and nakal in your scholarship?
– How to build a bad-ass digital library on the humanities?
– Learning from chance encounters.
– and Learning when not to take chances by always backing up things you find.
– and finally, How to wean off one's over-reliance of the internet, build non-competitive, collaborative and long-lasting collegial connections, make use of funding opportunities, put together a sound financial management plan to enable budget traveling to access physical resources when you've surveyed the digital sphere.
If you're interested, write to us at team @ malaysiadesignarchive.org and provide us with a statement of interest. Tell us a bit about yourself and your motivation. Keep it to less than 400 words.
When: 16 March 2019 (Saturday)
What time: 11AM – 4.30PM (inclusive of one hour lunch borak-borak)
Where: Malaysia Design Archive
2nd Floor, Lot 84, Jalan Rotan,
Kampung Attap, KL.
The workshop will be facilitated by art historian Simon Soon from the Visual Arts Program, Cultural Centre, University of Malaya. He is a passionate practitioner of the art of foraging for scraps of useless information and other gems that one can find on the internet and a believer that this process of constellating different nuggets of information can help us see new horizons and make new connections in the writing of more interesting forms of cultural histories.
Co-organised by
Visual Art Program, Cultural Centre, University of Malaya and Malaysia Design Archive
–
Image: Kling Children in Procession 1885-1895, GR Lambert and Co, Singapore, gelatin silver, 10 x 13.4cm, Leo Haks Collection, National Gallery Australia