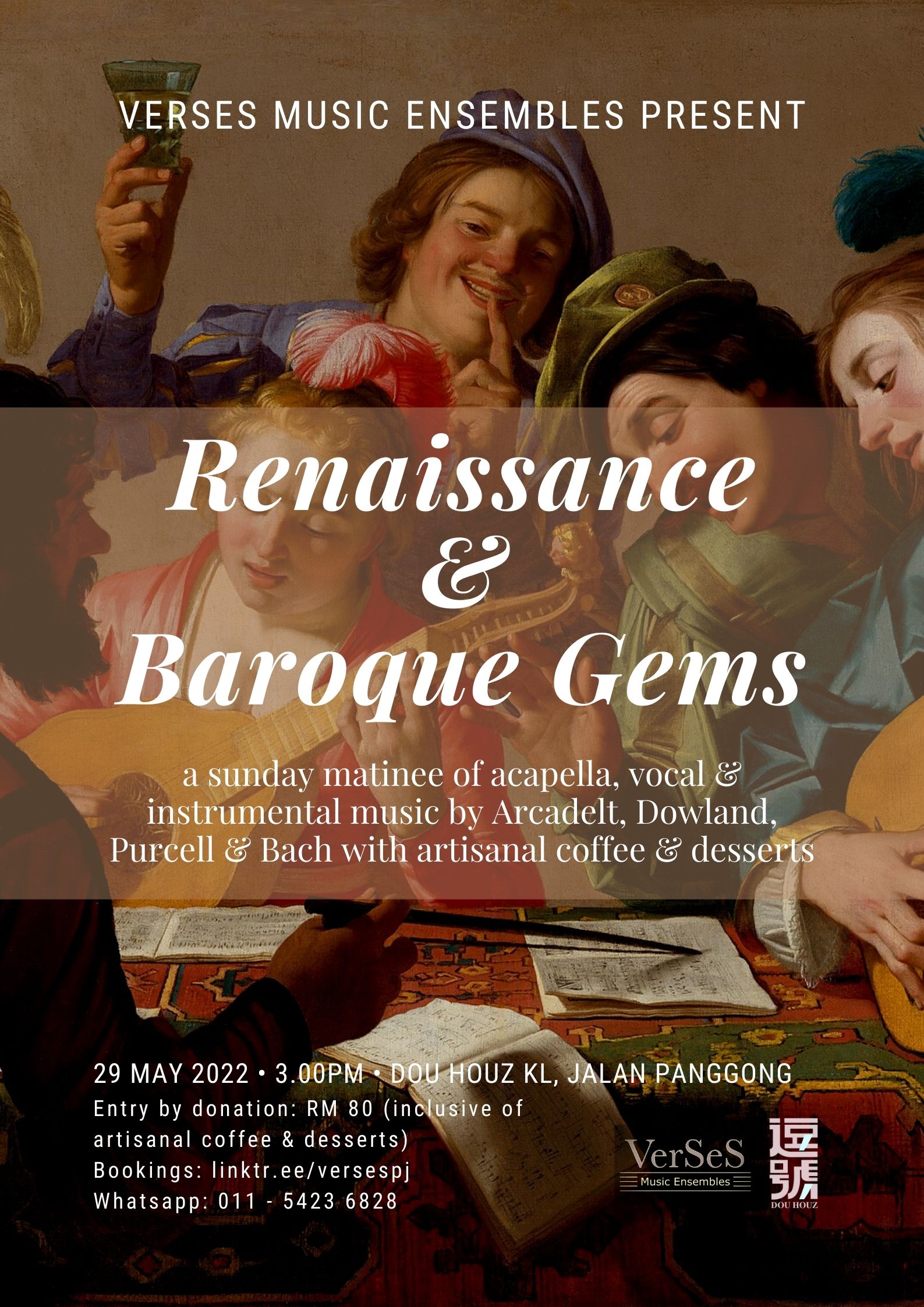 We all know a thing or two about Opera, but did you know that when Opera was invented in Italy during the Late Renaissance period (Late 16th, early 17th century), there was also a new genre emerging in England – Lute Songs! So what is the Lute? And what are Lute Songs? How did it become the UK 90s (1590s) Top hits? In this mini lecture recital, we will get to hear the gradual progression of polyphony from the church, into the common household and moving towards the solo vocal music and the innovation of John Dowland. We then continue our journey into the Baroque period, to find out who Alecto is, and what can we do about all the snakes on her head and the whip on her hand! We will then end our recital with some calming Bach on the classical guitar.
VerSeS Acappella in this session are:
Scott Woo (Director, Tenor)
Chew Shi Yun (Soprano)
Sharlene Rani (Soprano)
Asha Menon (Soprano)
Serene Ch'ng (Alto)
Maxwell Sim (Baritone)
Sean Chay (Baritone)
Simon Chong (Bass Baritone)
YS Tang (Classical Guitar)
Don't miss this installment of the "Renaissance & Baroque Gems" series, featuring a cappella, vocal & instrumental music by Arcadelt, Dowland, Purcell & Bach" at Dou Houz KL.