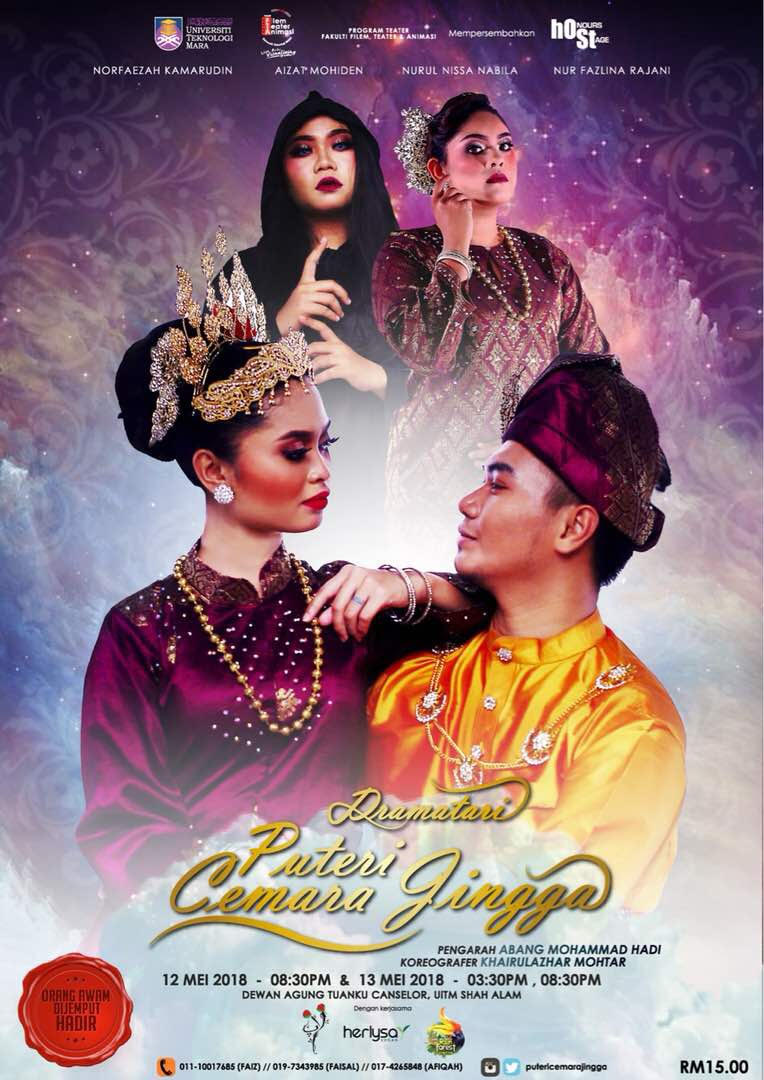 Puteri Cemara Jingga is a Dance Drama directed by a young talented student from Faculty of film, Teater and Animation UITM Puncak Perdana, Shah Alam "Mohammad Hadi and Choreographed by Khairul Mokhtar. Puteri Cemara Jingga is a Honorstage project for final year degree in Fita.
Venue: Dewan Agung Tunku Canselor, UITM SHAH ALAM
Date: 12 Mei and 13 Mei 2018
Time: 12th Mei- 8.30pm
13th Mei- 3pm and 8.30pm
Any enquiries please call (Faiz) 01110017685, or 0197343985 or 017 42655848
Come and join US!!!!!