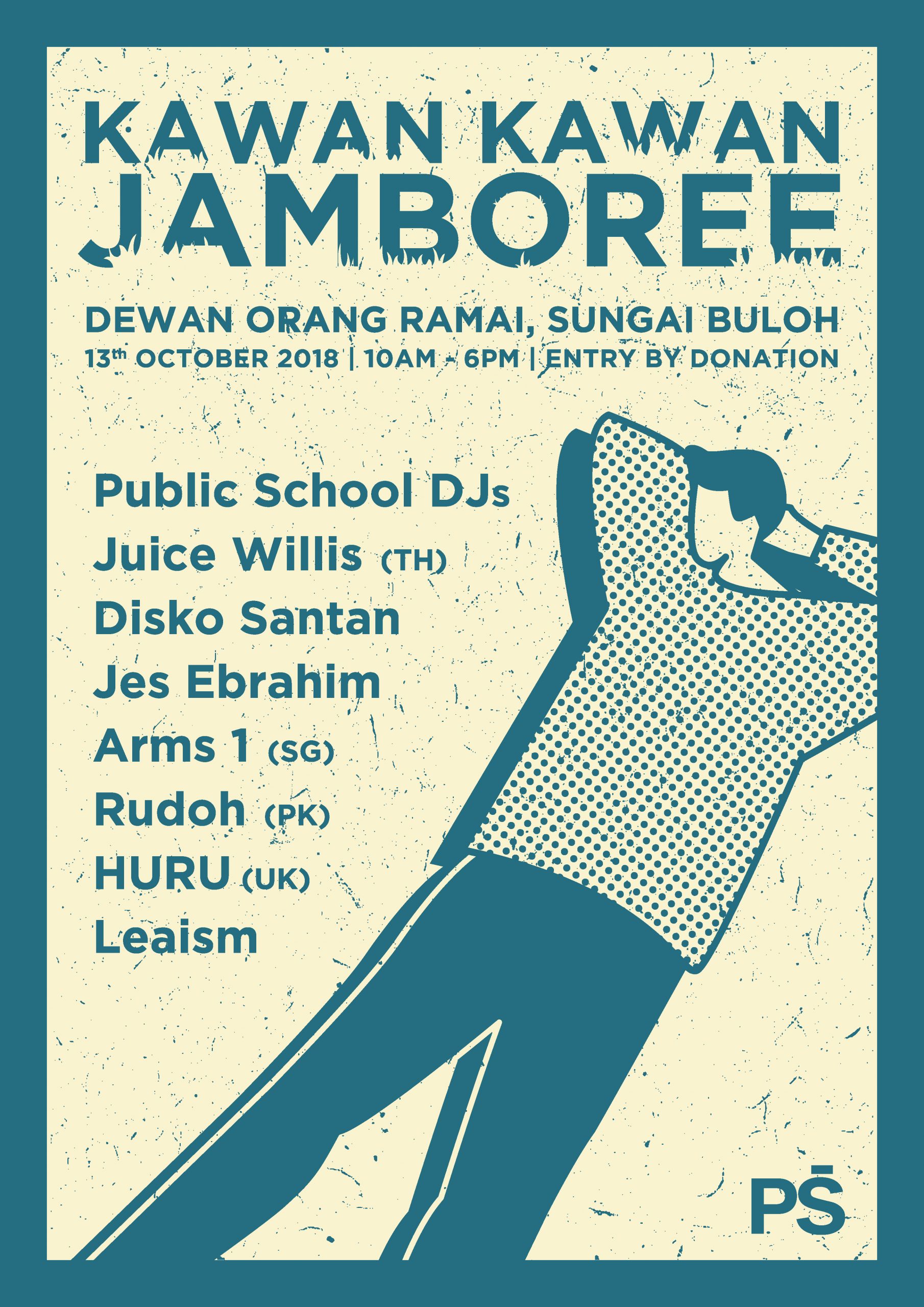 PUBLIC SCHOOL PRESENTS: KAWAN KAWAN JAMBOREE –
8 October 2018 :
KL based DJ Collective Public School believes that good music should be available for everyone, everywhere.
With that in mind, they will be organising an outdoor family friendly music event
named Kawan Kawan Jamboree.
Set to be done at the Sungai Buloh community hall, Kawan Kawan Jamboree brings together up and coming non-mainstream up who caters music lovers who are looking for something different and rejuvenating.
Among the artists who will be performing that day are local singer songwriters Leaism and Jes Ibrahim, Juice Willis from Thailand, Arms1 from Singapore, Rudoh from the Pakistan and HURU, a soul singer song-writer from the UK.
DJs from Public School will be doing a vinyl set comprising of music such as Afro beat, jazz, funk, soul, molam and A-Go-Go. DJ collective Disko Santan will also be serving some fun, danceable eclectic tune that day.
Fine eateries will be available and there will also be arts and crafts booths to complement the event.
Entry by donation.
Event Dates
Venue
Website
For Enquiries