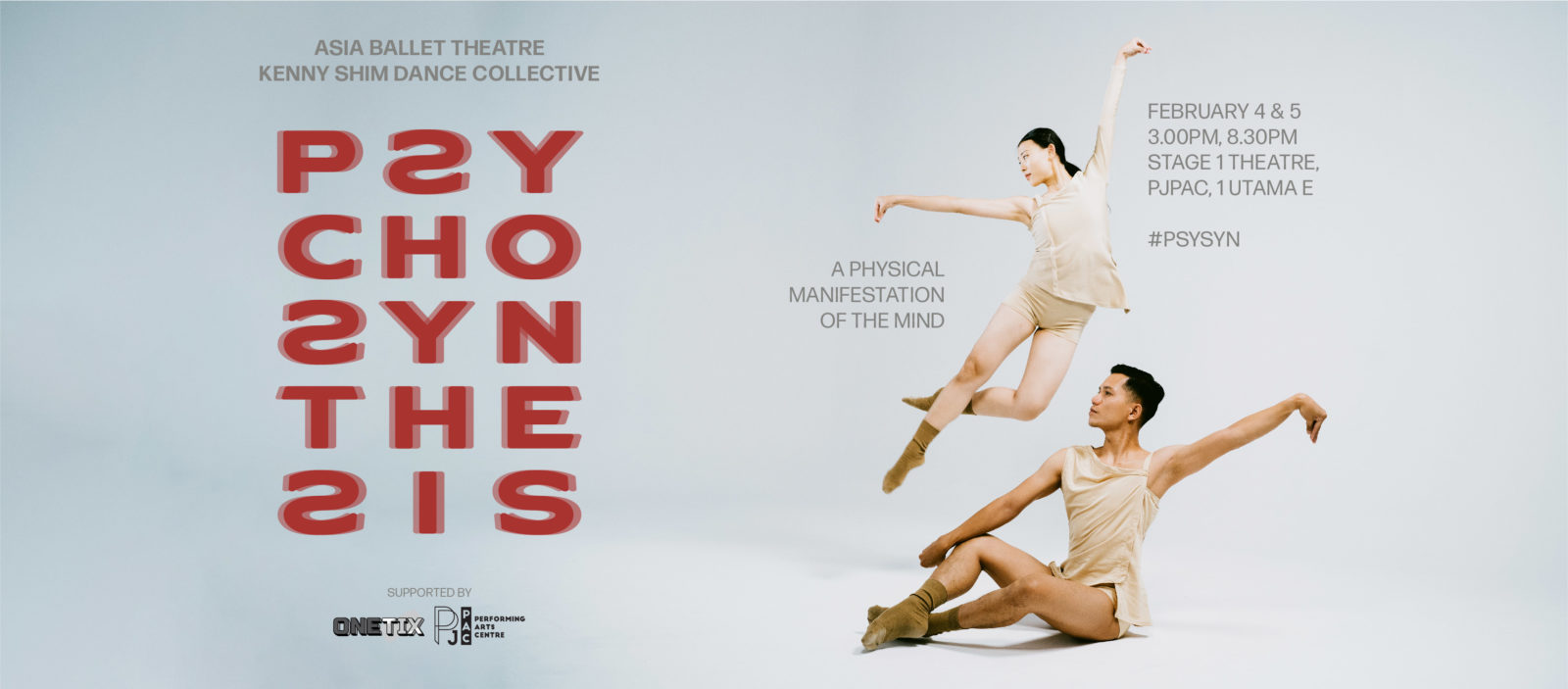 About Event
Psychosynthesis, choreographed by the award-winning Kenny Shim, is a powerful and dynamic production that explores the repercussion of long periods of isolation on the human psyche.
Psychosynthesis is a visual feast, blending themes of physiology, metaphor and psychology in a face-paced and impressionistic collage of movement and dance. The production is unique as it is the first full length contemporary dance production in Malaysia that place science and multimedia central in the process. Most importantly , the dance celebrated a hopeful resolve where ultimately, the will of humanity triumphs over struggles and hardship.
We believe that "Psychosynthesis" is a must-see event for fans of the arts.
Date / Time :
Saturday, 4th February, 3:00pm and 8:30pm
Sunday, 5th February, 3:00pm and 8:30pm
Venue :
Stage 1,Petaling Jaya Performing Arts Centre (PJPAC),
S611, Second Floor, 1 Utama E,
1 Utama Shopping Centre,
47800 Petaling Jaya, Selangor DE
Ticket Prices :
RM120 – Tier 1
RM100 – Tier 2
RM80 – Tier 3
RM60 – Tier 4
*exclusive of RM4.00 OneTix processing fee
Special Rates :
Bulk purchase of 20 tickets (any tier) – 10% discount
Bulk purchase of 40 tickets (any tier) – 15% discount + Q&A session
with production members
**applicable only for educational institutions
Cast & Creative Info
Producer – Arthur Mak
Artistic Director – Ivy Chung
Choreographer – Kenny Shim
Assistant to Choreographer & Manager – Amirah Redza
Production Manager & lighting Designer – Tan Eng Heng
Multimedia and Set Design – Wee Jia Foong
Costume Design – Michell Yong & Kenny Shim
Advisory Info : This performance contains loud music, strobe light and laser light.