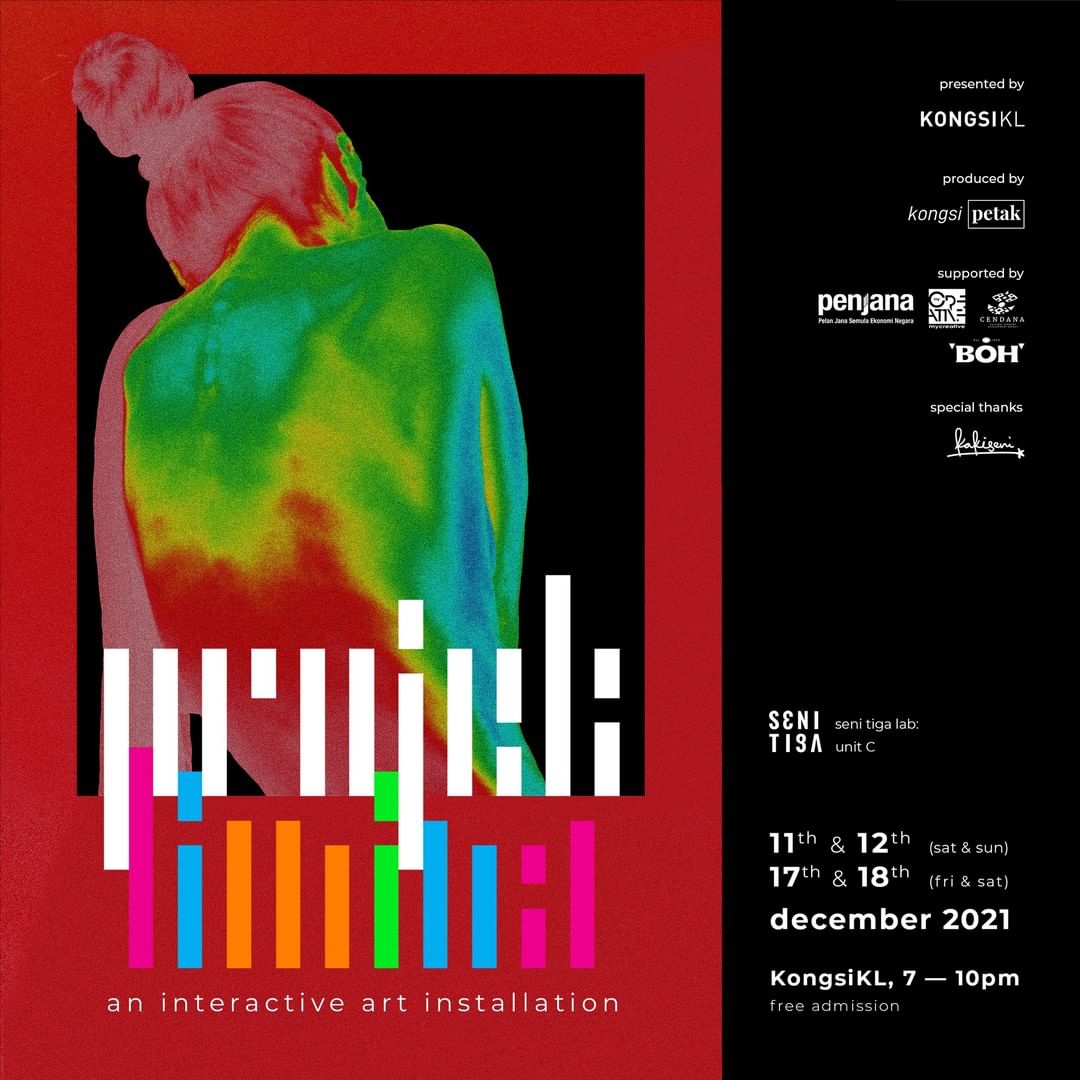 The human body is a vessel for experience and the metaphorical between-state of the direct connection of our body-mind relationship with the environment, where we constantly hovers somewhere in-between.
Drawing inspiration from the concept of liminality, "projek limina" is an interactive art installation revolving around the exploration of the human mind, body and space. This project invites the audience to ponder the changing relationship between self-awareness, and the collective memories and experiences they face during the pandemic. Combining a real-time interactive technology and multi sensory feedback, this project allows the audience to participate through their interactions with the installation.
Through the interactions, participants are able to contribute to the narrative within the themes of therapy, human feelings, emotions and expression. This project is an ongoing experiment on how humans can use their bodies as a storytelling device that binds their experience and environments through immersive installations, systems, objects and moments.
Creative Team: @projeklimina
Mentor: @jimch0ng
Front Stage Members: @ladysim___, @alissonchiew, @angqasa
Backbone Members: @amber_ping, @lenalovinlife, @j_yen128, @scottwoo79, @douxtaiyou
Presented by: KongsiKL
Produced by: Kongsi Petak
Supported by: CENDANA Malaysia , BOH
Special thanks: Kakiseni