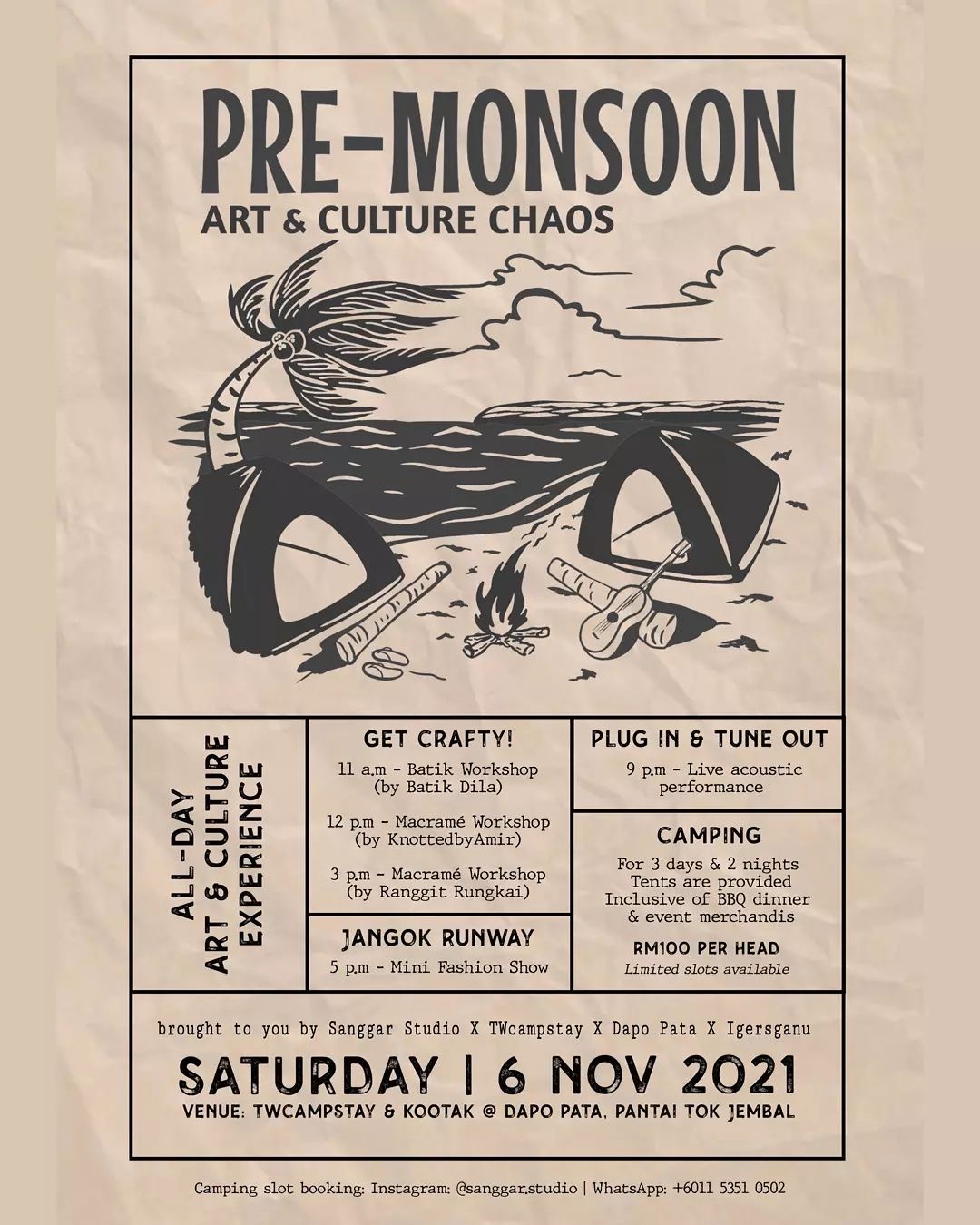 There will be a public all-day Art & Cultural experience, macramè and batik workshop, 'jangok' runway as well as acoustic music performances on the main event day, 6th November 2021.
They offered camping experience by the beach with limited slot under package of Rm100 for 3days2nights, 1 BBQ dinner and event merchandise. Together everyone can have fun camping and enjoy the event on the weekend. Slots are limited, hurry up and book yours.
About Sanggar Studio:
'Sanggar' came from an old malay language meaning "A place to work on something' or 'neatly decorated house'. It does represent exactly what we are trying to imply through this studio. Sanggar Studio are a collaboration between @knottedbyamir, @rustique_store and @ranggit.rungkai .
We all came from the same community but with different major of arts. @Knottedbyamir focus on handmade macrame jewellery arts working with stones, beads and wax string, @Rustique_store bringing batik element in all of their handmade products whilst @Ranggit.rungkai making macramè decoration using cotton strings, freshly cut wood as well as wooden beads.
This studio will be the showroom for all of our products. We also planning on handling art classes based on our expertise for public soon. Stay tuned for more updates from us!