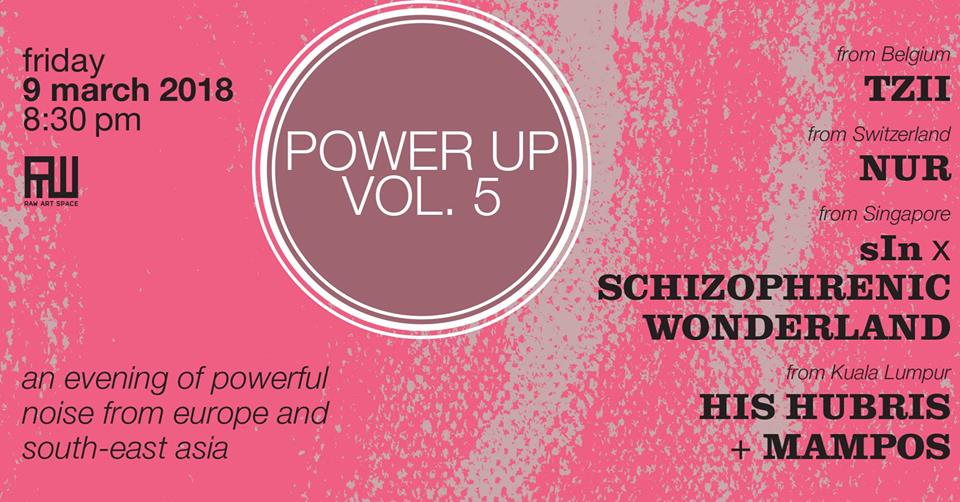 Loud, noisy and heavy.
Rackety, skronking and shrieking.
Rowdy, boisterous and rough.
If you feel that music should make your hair stand on end, twist your stomach or unclog your ears, then Power Up is right for you…
A regular music series presented by Raw Art Space, Power Up features local and international punk, noise and metal bands: come to experience sound in all its raw power!
Admission by suggested donation: RM20
Performers:
Tzii (Belgium)
Nur (Switzerland)
Sin X Schizophrenic Wonderland (Singapore)
His Hubris (Kuala Lumpur)
Mampos (Kuala Lumpur)